Belgrade Waterfront - New construction in Belgrade
The most exciting urban development in the region
Belgrade Waterfront is a new urban complex in the capital of Serbia, covering a million m². Belgrade Waterfront is transforming this part of the city by applying the principles of sustainable development, creating new public spaces, introducing advantages for pedestrian movement and bringing cultural content to the heart of Belgrade. Belgrade Waterfront is a monumental project worth 3 billion dollars, which creates a new city center and a new international destination.
Everything you want from life and more
Belgrade Waterfront offers everything a modern buyer wants, regardless of lifestyle, age, or interests. Harmoniously integrated into the environment, it is designed to make the best use of the location where it is located and to create a balance between modern architecture and green areas.
The most exclusive destination for shopping on the river bank!
Belgrade Galerija has become a favorite place in the center of Belgrade. It is the biggest attraction in the region, both because of its location on the river bank within the Belgrade Waterfront, and because of the impressive size and unique facilities it offers.
Well-positioned along the right bank of the Sava River
All residents and visitors will benefit from direct access to the new Sava Bridge, which will strengthen the link between the old city center and New Belgrade. The Gazela Bridge provides easy access to the E-75 international highway, while Nikola Tesla Airport is just a 20-minute drive away.
Representative apartments in Belgrade Waterfront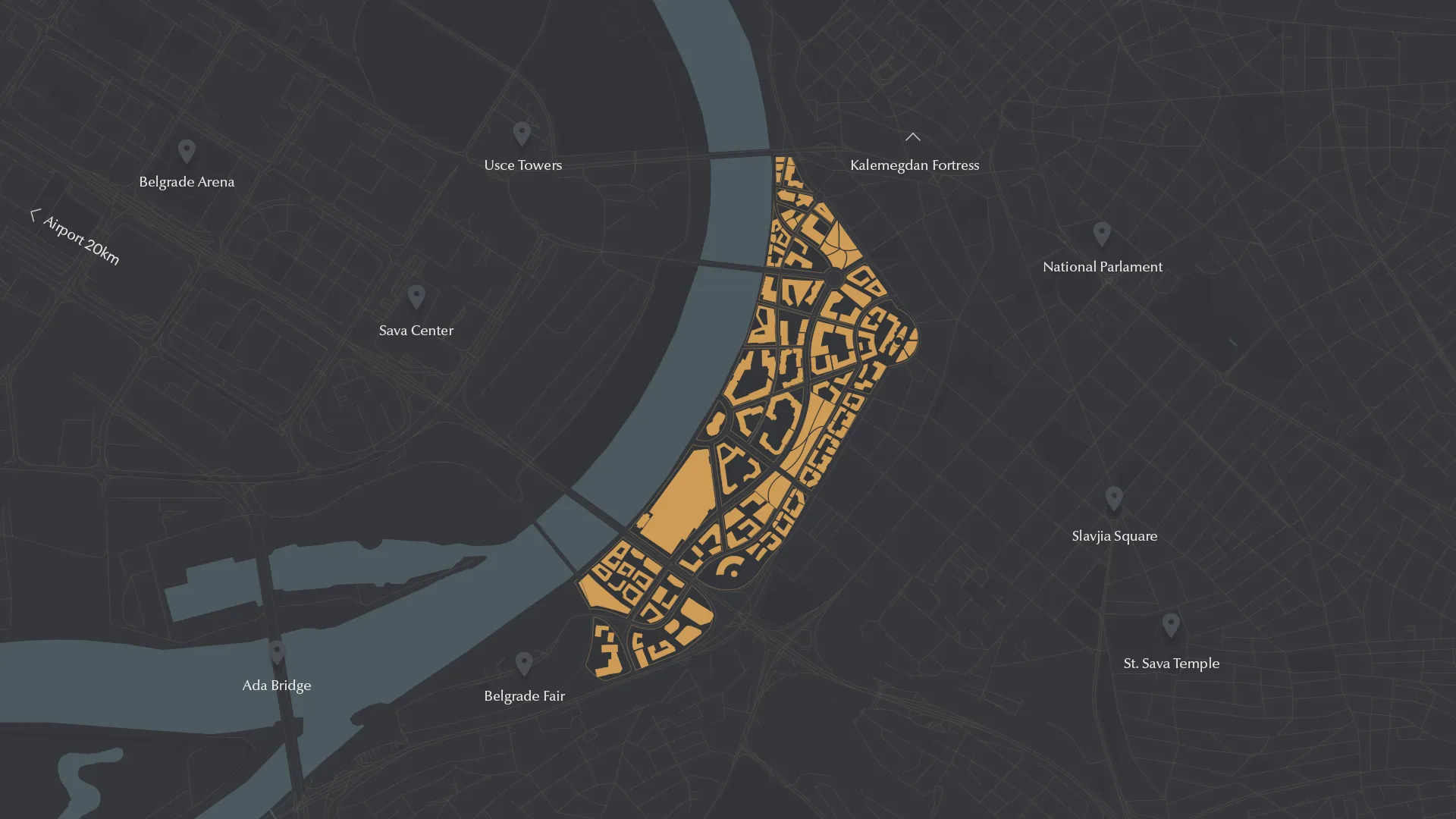 I want to be contacted by a sales agent