Singa - New construction in Belgrade - Residential building at Obalskih radnika street - Cukarica
PURCHASE AN APARTMENT WITHOUT COMISSION FEES, DIRECTLY FROM THE INVESTOR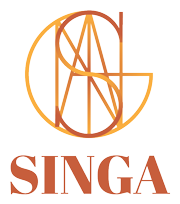 Ada Ciganlija - living in a whole new way
The new, modern and high-quality residential building in Cukarica features a view of the Belgrade seaside, Ada Ciganlija, allowing the future residents to enjoy our capitol city. A team of reputable investors have constructed a residential building in a location that is isolated from noise, protected from crowds and surrounded by greenery. It features varied contents and is well-connected to all parts of the city. The residential complex carries its name "Singa" that protects the history of Ada Ciganlija from being forgotten.

Pr + 2

elevator

cameras

heat pump Fan Coil
Move into your new home by the end of the year
The new residential complex features 18 apartments of all structures, ranging from 42 m² in size to 105 m². They are built using the highest quality materials and with utmost regard for deadlines and building regulation. Individuals seeking smaller apartments and families who would like to find their peaceful home in Belgrade surrounded by nature and isolated from noise will find their ideal homes here. The future residents will feel completely safe and comfortable. The building will feature cameras, an access ramp for people with physical disabilities, an intercom system and an alarm system. The construction completion date is set for the end of this year, which means that the future residents will be able to enjoy their new home and all its beauties by the end of this year.
DISCOUNT AVAILABLE UNTIL JUNE 30th
When purchasing your apartment, every bit of money matters, so seize your chance by the end of June and take advantage of our 100 € off per m² for each purchased apartment as well as a 5.000 € off on 20.000 € garage spots.
CONSTRUCTION COMPLETION DATE: March 2023
PARKING AND GARAGE
7 parking spots on the lot
Quality and luxury living reminiscent of the seaside
The investors have put their years of experience into this project, using the highest quality materials in the latest style.
Carpentry Aluminium - Anthracite
Interior carpentry - white
Oakwood parquet floors 1st class
Security front door
1st class ceramics from European manufacturers
A location near Ada, isolated form noise
If you are looking for an apartment that will allow you to rest by the lake after a hard workday or on the weekend, enjoy nature, ride your bicycle, enjoy coffee, take a walk with friends or experience other unlimited activities in this part of Belgrade, then this location is ideal for your new home. In this location you will find a huge number of junior and high schools, both private and state, as well as various contents required for everyday life.
Stores just a minute away
The "Braon zgrade" park 2 minutes away
"Cukaricka padina" park 4 minutes away
Makiska forest trail 5 minutes away
Ada mall 5 minutes away
"Avantura" park 6 minutes away
Ada Ciganlija 8 minuta
The "Dr. Simo Milosevic" Health center 2 minutes away
The "Filip Kljajic" junior school 7 minutes away
The "Josif Pancic" junior school 7 minutes away
The "Miloje Pavlovic" junior school 9 minutes away
The "Milos Crnjanski" junior school 10 minutes away
The "Crnjanski" education system 10 minutes away
The Food chemistry and technology school 5 minutes away
I want to be contacted by a sales agent