Singa - New construction in Belgrade - Residential building at Obalskih radnika street - Cukarica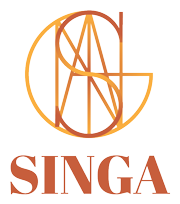 Apartments featuring plenty of natural light and high ceilings near Ada Ciganlija
In the neighborhood of Čukarička Padina, just a few minutes' walk from Ada Ciganlija, the completed and ready-to-move-in new building "Singa" resembles the old high ceiling apartments with a space height of 3.3 meters. The complex features 18 apartments, ranging in size from 42 m² to 105 m² and is constructed using the highest quality materials. Huge windows in all apartments make the residential units beautifully bright with lots of natural light, so that future tenants will be able to enjoy the greenery surrounding the building from the terraces. Behind "Singa" there is a park ideal for children, and Ada Ciganlija is only a five-minute walk away, which makes this location ideal for family living. In addition, "Singa" is positioned so that in a few minutes' drive you can reach the Obrenovacki road, which quickly leads to the Milos Veliki highway and further to central and western Serbia. All apartments and parking spaces are registered, which can be easily checked through the Real Estate Cadastre.

GrFloor + 2

elevator

cameras

heat pump Fan Coil
Quality and luxurious life
The investor's many years of experience are reflected in this project, which is being constructed using the highest quality materials and with style.
PVC joinery
Interior woodwork in white
Parquet oak floors I class
Security grade front doors
Ceramics I class European manufacturer
A location isolated from noise near Ada
"Singa" is situated only a few minutes of walking away from Ada Ciganlija, which allows you to take a walk, ride a bike or simply enjoy a coffee and the peace and quiet with your family after a busy day or during the weekend. Additionally, there are many kindergartens, primary and secondary schools nearby, as well as all the facilities necessary for everyday life. The proximity of the Obrenovac road will allow you to get out of Belgrade easily and quickly after a busy week.
Kindergarten "Caric" - 400 m
Elementary school "Filip Kljajic Fica" - 900 m
Elementary school "Josif Pancic" - 900 m
Thirteenth Belgrade High School - 500 m
Chemistry and food technology school - 500 m
"Mega Maxi" and "Lidl" shops - 1.1 km
Medical center "Dr. Simo Milosevic" - 650 m
Health center Banovo Brdo - 1.4 km
TC "Ada Mol" - 1.2 km
Ada Ciganlija - 2 km
Ready-to-move-in new construction with a discount of 100 €/m²
Due to the large number of parks and greenery surrounding the building, the fact that there are several kindergartens, primary and secondary schools nearby, but also due to the excellent connection to all parts of Belgrade thanks to public city transport bus lines, buying an apartment in "Singa" is ideal for young married couples with children. The free parking zone guarantees that visiting guests or yourself will not waste time looking for a parking space after a busy day. Buying an apartment in "Singa" is also a good investment opportunity because no new buildings will be built within a kilometer radius.
Construction completion date:
March 2023.
PARKING AND GARAGE
7 parking spots on the lot
Ada Ciganlija - living in a whole new way
The new, modern and high-quality residential building in Čukarica features a view of the Belgrade seaside, Ada Ciganlija, allowing the future residents to enjoy our capital city. A team of reputable investors with a long-term tradition, have constructed a residential building in a location that is isolated from noise, protected from crowds and surrounded by greenery. It features varied contents and is well-connected to all parts of the city. The residential complex carries its name "Singa" that protects the history of Ada Ciganlija from being forgotten.