First Urban - New construction in Belgrade - Crveni krst - Žička 19 - 19a - Zvezdara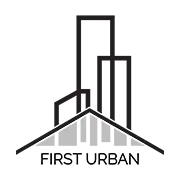 Live happily at the prime address in the city
First Urban is an urban development project, harmoniously integrated into the existing environment of Crveni Krst neighborhood, in close proximity to the city center. The project is located near the Belgrade Drama Theater. The investor is a family-owned company "Ulcinjska Invest doo," known for its continuous pursuit of innovative ideas and unconventional projects that spark interest. Every technical aspect of the project has been meticulously attended to, with a wealth of innovative ideas and a strong determination to craft something extraordinary that goes beyond existing standards. First Urban is an ambitious project with exceptional potential, characterized by contemporary design and attention to detail. This building stands out with its modern facade that blends perfectly with the surroundings, creating a fusion of architecture and art.

3Po+P+7+Ps
Top-notch equipment for the best comfort
Heat pumps will be used as the main source of heating, cooling, and hot water preparation. All apartments will be equipped with underfloor heating, installed in all rooms, including bathrooms. Ceiling panels will be used for cooling, and distributed throughout the apartment. The floor and ceiling panels for heating and cooling are carefully dimensioned to provide the necessary energy efficiency for temperature regulation. Each residential unit is equipped with its own management system, allowing independent temperature adjustment in all rooms.
Sound-insulated block walls
Facade windows made of ALU profiles from renowned European manufacturers
Window nets
PVC roller blinds in anthracite color with electric motors
Security entrance doors from European manufacturers, security class 3
Interior doors made of MDF with concealed hinges and magnetic locks
Glass railings on balconies
Multilayer oak parquet floors
Italian ceramic tiles of the highest quality in bathrooms
Sanitaryware from reputable European manufacturers
Electrical fixtures from renowned manufacturers

reception

2 elevators

video surveillance

intercom

floor heating

fire alarm
Project location
This dynamic environment, distinguished by its urban culture and energy of Vračar, represents the right address for those who value comfort. The project's location provides everything necessary for organizing everyday life, family, and personal activities.
Kindergarten "Rodini đaci" - 450 m
Elementary school "NH Siniša Nikolajević" - 450 m
"Vladimir Đorđević" music school - 600 m
Eighth Belgrade Gymnasium - 1.1 km
Belgrade Drama Theater - 350 m
Sports center "Mirko Sandić" - 600 m
"Đeram" market - 600 m
"Urbani džep" park - 170 m
Grocery store, pharmacy, restaurant, gym - 100 m
Apartments of all layouts and a three-level garage
The First Urban project will include various types of apartments ranging in size from 38 m² to 157 m². The garages in the First Urban project are highly functional and comfortable, organized on three levels. Garage access is regulated by ramps, allowing easy access to the garage and all parking spaces. Additionally, residents will have access to parking spaces with electric charging stations that can be rented on an hourly and daily basis. An adequate number of security cameras will be installed on the premises to provide additional security for residents.
Price from:
3.250
€/m² + VAT
NO COMMISSION FOR BUYERS
Construction completion date:
September 2025.
Parking
Parking spaces in the underground garage, 12.5 m²
Parking space: 30.000 € + VAT
Payment models
Payment in installments
Payment in cash
Payment via credit
A family company dedicated to quality construction
The investor of First Urban has deep roots in a construction family that has been successfully operating in the industry for decades. The family-owned company "Ulcinjska Invest doo" has been building residential properties for two decades. The investor is someone who grew up in an environment where the family is devoted to construction, creating high-quality and modern building structures that meet world-class aesthetic standards. The new residential building in Crveni Krst will provide its residents with only the highest quality and maximum comfort. Built with passion and a deep commitment to construction that is passed down through generations, the First Urban project by "Ulcinjska Invest doo" continues to shape the city's architecture. The investor is not only improving the quality of construction but also the quality of life for its residents.