V129 - New construction in Belgrade - Residential building at Vojvodjanska street - Surcin
PURCHASE AN APARTMENT WITHOUT COMISSION FEES, DIRECTLY FROM THE INVESTOR
The idea of the new construction concept has come to Belgrade
In order to realize the idea of the new concept of construction and tourism, "Tara Business group" - market leader in terms of quality parquet and wood carpentry production with 32 years of experience and tradition and the investor responsible for multiple projects in Kosmaj and Zlatibor - joins forces with "DK 2008", a finishing works contractor with lots of experience from working on largest projects in Serbia. In the goal of providing a better and higher quality life for all, they continue their years of experience in construction under a new name as the brand "PartnerNo1". They are now constructing a new residential building in Vojvodjanska street in Belgrade, with the highest standards in construction, projecting and function.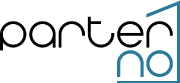 PO+P+2+PK/PS

central heating
RECOGNIZABLE QUALITY - OVER 50% OF APARTMENTS HAVE BEEN SOLD
The new residential complex is being constructed using the highest quality materials, which the buyers have already recognized. This is why we only have 17 apartments left available in our offer, ranging in size from 25 m² to 68 m². The complex also features two large business units on the ground floor and there are 17 more parking spots available. The building offers a feeling of full security thanks to full camera and alarm coverage and there is also an elevator, intercom and a ramp for individuals with disabilities.
SPECIAL PRESALE DISCOUNT
For large apartments
A 5% discount for payments of 50% and above in pre-contract
A 7% discount for payments 70% and above in pre-contract
For other apartments
A 3% discount for payments of 50% and above in pre-contract
A 5% discount for payments 70% and above in pre-contract
CONSTRUCTION COMPLETION DATE: August 2023 godine
GARAGE
48 garage spots
QUALITY IN EVERY DETAIL
The investor uses the highest quality materials available in construction and stylishly arranges every bit of space in order to provide complete enjoyment and security to the buyers.
Six-chamber PVC aluskin carpentry
Facade carpentry - anthracite grey
Interior carpentry - white
Security entrance doors
FIRST class ceramics from European manufacturers
Multi-layered parquet floors Tara concept
Multilayer parquet Tara concept
Cameras
Ramp for individuals with disabilities
Intercom and alarm
Elevator
A PEACEFUL AND URBAN ENVIRONMENT FOR LIVING
The residential complex is being built in a peaceful location which features everything one might need for comfortable living.
Lidl store 190 m
Pharmacy 500 m
Health center Surcin 400 m
Surcin Police Station 400 m
Park 500 m
Junior school "22nd October" 700 m
Junior school "Vuk Karadzic" 1 km
Surcin marketplace 800 m
Tvrdenjava lake 4 km
Akva park "Hollywoodland" 5,4 km
Aqua park "Hollywoodland" 5,4 km
I want to be contacted by a sales agent