New construction Vozdovac - Gornji Vozdovac - Belgrade
More than half a century worth of experience
The investor "Zlatibor-gradnja Beograd" constructed its very first residential building in the now distant year 1961, in the Mirocka street in Belgrade. After over 60 years of business, they have constructed over 100 buildings across Serbia which serve as proof of their resilience and quality. Currently they are undergoing three project constructions in Belgrade, one of which is located in Vozdovac, in Peka Dapcevica boulevard. It's a location isolated from noise and close to many faculties, junior and high schools and city transportation lines.

PO+P+6

cameras

alarm

remote heating system - heat plant
Ready-to-move apartments designed for individuals and families
5% discount for cash purchases
The residential complex faces the Peka Dapcevica street, which is a public traffic line. The building features 36 apartments ranging in size from 37 m² to 80 m². The smaller apartments are ideal for students due to the many faculties located nearby, but also as a long-term investment that will pay for itself many times over. The larger apartments are ideal for families who will enjoy peace and quiet. The building has cameras, intercom, alarm system and a ramp for individuals with disabilities.
Work completion date: "Ready-to-move
Parking
36 parking spots
SEE OUR APARTMENT OFFER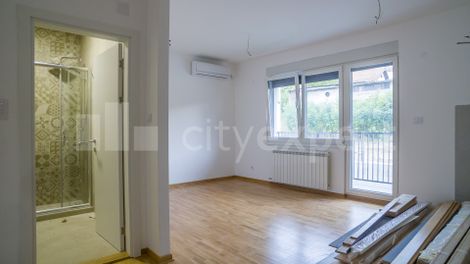 Rata od: 605 €
Sale
•
Apartment
•
Belgrade
Bulevar Peka Dapčevića, Voždovac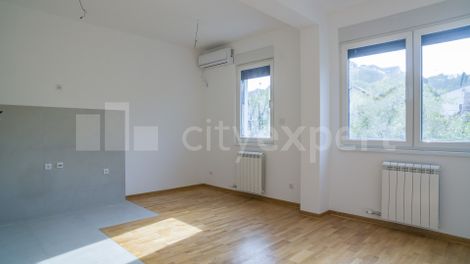 Rata od: 499 €
Sale
•
Apartment
•
Belgrade
Bulevar Peka Dapčevića, Voždovac
Over 100 completed and populated buildings are the best proof of quality and longevity
This investor is well-known for the quality they invest into every detail of construction. Over the years, they have developed and advanced their business while keeping up with the global trends so that they can provide their clients with the quality they deserve. Seeing how the building is located in the broader center of Belgrade, high-quality materials will be used in the finishing production to complete the interior and exterior elements of the building.
The facade joinery is made using luxury PVC profiles
White window interior
Heat isolation Uw up to 0.65 W/m²
Sound isolation Rw = 47 dB
Fire safety protection up to RC3
Security entrance doors by the renown manufacturer TOREX
Impenetrable protection against draft, odors and external noise
1st class ceramics by renown manufacturers
Massive oak wood parquet floors
Bathroom with sanitation miscellania
Well connected location near many faculties
The Peka Dapcevic boulevard is excellently situated in a location that's connected to all important parts of Belgrade so you can quickly reach everything by car or public transportation lines. Numerous schools and faculties are located nearby so the location is excellent both for living and as an investment.
Preschool institution "Djura Jovan Zmaj" 3 min
Junior school "Zmaj Jova Jovanovic" 3 min
Junior school "Djura Danicic" 4 min
Traffic faculty 3min
Electronics and IT high school 5 min
Organizational Sciences Faculty 10 min
Political Sciences Faculty 10 min
Super Vero mart 6 min
Stadion shopping center 5 min
Vozdmedic Polyclinic 3 min
General Hospital MSB 5 min
Military Medical Academy 12 min
Bajfordova forest 10 min
Student Home "4 April" 5 min
Bus lines: 9, 10, 14, 33, 39, E9