Prestige villa - New construction Novi Sad - Cajkovski street - Petrovaradin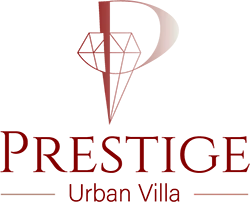 Petrovaradin now has a highly luxurious building constructed with the highest quality materials
Prestige villa is the most luxurious project in Petrovaradin, which is being constructed using the highest quality materials and will feature the best possible utilities in this part of the city. It is only several minutes of driving away from the center of the city. This luxurious project was imagined as an intimate oasis for family living because it only contains four apartments. The last segment will feature a beautiful clear view of Petrovaradin fortress and the ground floor will feature four garages 40 m² in size that can be adjusted as a separate space.

P+1+Pk

ramp for people with disabilities

elevator

heat pumps
Discounts for cash buyers
The Prestige villa is situated in the peaceful Cajkovski street and is intended for young family people with children who prefer a luxurious lifestyle near the city center. There are four apartments on offer, two of them sized 92 m² and two sized 96 m². The building will feature IP camera coverage and a security system with code-based access with tags used to enter the yard and the building itself.
Huge promotion for cash buyers until the end of October
Find out about the benefits by clicking the button below
Construction completion date: January 2023
Parking and garage
Free parking spot in the building courtyard
4 garages for apartment buyers
First-class materials and top-quality utilities
This project is being constructed using the highest quality construction blocks with sound insulation. Considering that the building features heating and cooling through a heat pump system, air conditioning will be installed in each apartment. Each apartment will also feature a running hot water system, and LED lighting with sensors will be installed throughout the building.
First-class floor combination: Tarket - ceramics
Duo Vac vacuuming system
Electric lifters for aluminum blinds
Six-chamber carpentry
"Stop sol" glass panes that offer excellent lighting, and the interior is not visible from the outside
Top quality security-grade front doors
Interior doors, MDF Kraft master
First-class ceramics from foreign manufacturers in the kitchens and bathrooms, with selectable options
Free storage room with the apartment
Find your peace only five minutes away from the center of Novi Sad
Prestige Villa is situated in a quiet street, but close to two major traffic lines, the Reljkoviceva and Preradoviceva streets, which take you to the center of Novi Sad in just a few minutes. Near the villa, there is everything you may need for your daily life, such as a market, post office, shopping center, schools and health institutions, as well as a bank.
Kindergarten "Cigra" - 900 m
Elementary school "Jovan Ducic" - 500 m
Health center Petrovaradin - 750 m
Football fields and sports hall Petrovaradin - 550 m
Police station Petrovaradin - 700 m
Petrovaradin fortress - 1 km
Petrovaradin railway station - 1.8 km
Petrovaradin market - 2 km
Novi Sad city center - 2.5 km
Luxury urban villa as a benchmark for future projects
To prove himself in the real estate market and gain customers' trust, the investor "Kalman Kop" started his first project with the construction of a luxurious urban villa in Cajkovski Street in Petrovaradin. Exceptional dedication to the project, the choice of the highest quality materials, and an increasingly attractive and popular location from which it can be reached quickly to the center of Novi Sad, are the best recommendations for buying an apartment from this investor. The urban villa will be a benchmark for all future projects, and the investment in every segment of the building guarantees that the tenants will feel comfortable, relaxed, and safe.