Sigmalion - New Construction Belgrade - Krušedolska 30 - Surčin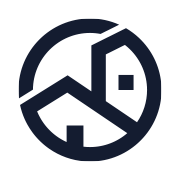 A family oasis 10 minutes away from New Belgrade
In a peaceful street in Surčin, just a 10-minute drive from New Belgrade, a new family-oriented residential project "Sigmalion" is taking shape. Surrounded by green areas, this new construction building offers a nature oasis with all the modern comforts of urban living. In the property's courtyard, there will be a large park, contributing to the residents' quality of life. Besides being an ideal place for family living, Sigmalion also stands out as an excellent investment opportunity, thanks to the large infrastructure and state projects planned for Surčin in the future, which will significantly increase the value of the apartments.

P+1+PK

video nadzor

interfon

podno grejanje na struju
Quality as a priority
Quality and sustainability are the key characteristics of this new development building, as all walls are constructed using 20 cm climate blocks, which ensure excellent insulation and noise reduction. 15 cm of styrofoam insulation is used for additional insulation, guaranteeing energy efficiency and consistent internal temperatures. This well-balanced choice of materials leads to energy savings, which is an added advantage for future residents.
Walls: 20 cm climate blocks
Insulation: 15 cm styrofoam
PVC windows, anthracite on the outside with aluminum foil
Roller shutters
Multilayer parquet flooring
MDF interior doors
Security entrance doors
Italian ceramics
Terrace with built-in parapets
GREE air conditioning unit
Ideal sanitary fixtures
A peaceful life with amenities within reach
Sigmalion is located in Krušedolska Street, a quiet part of Surčin, just a 10-minute drive from New Belgrade. Nearby amenities include a kindergarten, elementary school, and several supermarkets, making it extremely convenient for everyday life. Additional conveniences are provided by the proximity of markets and a shopping center. The area also features a health center, police station, and various service businesses.
Kindergarten "Cipelići" - 1.0 km
Elementary School "22nd October" - 1.0 km
Lidl - 1.4 km
Aman Supermarket - 270 m
Marketplace - 1.2 km
Surčin Health Center - 1.1 km
Police Station - 1.0 km
Nikola Tesla Airport - 6.2 km
Family apartments with two bedrooms and parking space
There are 12 available apartments in two separate building blocks, designed to meet the needs of family life. Each unit covers 65 sqm, providing ample space for comfortable living. All apartments have two bedrooms, offering flexibility in layout and ensuring privacy for each family member. The demit facade adds an additional aesthetic quality to the building, making it visually appealing.
The project is 60% complete.
Price from:
1.600
€/m² + VAT
NO COMMISSION FOR BUYERS
Construction completion date:
June 2024.
Payment models
Payment in installments
Payment in cash
Payment via credit
| | | |
| --- | --- | --- |
| Installment due | Installment | Installment amount |
| At the start | 1st | 60% |
| At 80% | 2nd | 20% |
| On handover | 3rd | 20% |
Contact us for more information: 011 44 26 000
By agreement.
Kontaktirajte nas za više informacija: 011 44 26 000
Fast and quality construction is the best recommendation
The investor is a company named "Sigma Stan," founded by a team of young engineers with extensive experience on major international projects. Since 2018, they have built over 20,000 sqm of residential space, and in 2023, they started four new projects. They have previously constructed buildings in Svetog Nikole Street 122, Dimitrija Tucovića Street 48, Banjska Street 11, Šumadijska Street 6, and Majke Kulundžić Street 17. "Sigma Stan" stands out with its focus on top-quality construction, meeting deadlines, using the highest-quality materials, and providing registered apartments for all its clients.