Keltska - New construction in Belgrade - Keltska street - Zvezdra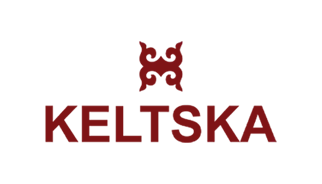 Modern apartments for a peaceful and quality life
In the quiet Keltska Street, wholly isolated from the city noise, a quality new building ideal for family housing is being built. The building has a small number of floors. It has nine apartments with areas ranging from 28 m² to 120 m², which is why it will provide peace and privacy to all future tenants. Since it is located on a hill, all future tenants will have a view towards Mirijevo, i.e., towards the Boulevard of King Aleksandar.
Construction completion date: December 2023. godine
Garage
8 garage spots

Po+P+2+Pk

intercom

elevator

electric central heating
Quality, comfortable and safe
The residential building is built from quality materials, following world construction standards, making all future tenants feel comfortable and safe in their new family home.
Joinery: PVC white, German fittings with double-layer low-profile glass
Brown security entrance door, European manufacturer
White MDF interior door
Italian ceramics of the first class
Oak parquet
Monoblock City cantilever shell
Peaceful living in an excellently connected location
The residential building is in a quiet street, wholly isolated from the city noise. It is well connected to the city by traffic, as you can quickly reach the Wolf Monument and further to the center of Belgrade via Kralja Aleksandar Boulevard. Two kindergartens, an elementary school, and many retail stores are located near the building, making this new building ideal for family living.
Kindergarten "Penguin" - 650 m
Kindergarten "Mary Poppins" - 900 m
Elementary school "Desanka Maksimović" - 1.1 km
Construction school - 1.8 km
Maxi - 400 m
Lidl - 1.1 km
Post office - 600 m
"Cvetkova pijaca" market - 2,1 km
Gas station - 500 m
Quality construction and compliance with deadlines as the best recommendation
The investor "Stub Invest doo" is a company that has successfully been constructing residential and non-residential buildings for several years. So far, they have already proven themselves in the real estate market by building buildings in Ravanicka and Danteova streets in Belgrade. The investor has acquired dozens of satisfied customers thanks to the quality of construction and compliance with deadlines. Precision, dedication and an ambitious team of experts are the best recommendations for buying an apartment from this investor.