New Build Homes in Kragujevac - New Construction Real Estate for Sale
ID: 570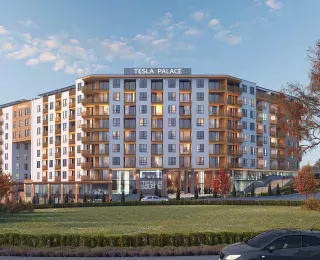 Price on request
27 - 230 m²
Installment from:
on inquiry
aktuelno
New construction in Kragujevac
In 2021, there is a clear trend of growth in the share of the purchase of apartments in new construction in relation to the total turnover on the Kragujevac market. The data shows that the market share of new construction in the total turnover of real estate in 2021 is 20%, while in the first eight months of 2022 it is already at 30% and shows a clear tendency of increasing growth.
The total number of purchase and sale deals in old construction, on the other hand, is decreasing, i.e. in 2022 there are 200 purchase and sale contracts less than in 2021. If we talk about prices, they follow the trend of growth as in the Serbian market, with the fact that here too new construction leads the way. Accordingly, a larger jump in price growth was observed in Kragujevac.
About Kragujevac
Kragujevac is the first capital of the Principality of Serbia, which was proclaimed by Prince Miloš Obrenović in 1818. The first Serbian constitution, Sretenjski, was promulgated in Kragujevac, one of the most modern constitutions of that era. Kragujevac is the place where the decision of the Berlin Congress was read that Serbia would become an independent state. The first Lyceum, the first theater and the first gymnasium were founded there. Today, Kragujevac is the fourth largest city in Serbia in terms of population. The most important is the economic, cultural-educational, administrative and health center of Šumadija, but also of the region around Čačak, Kraljevo, Užice, Jagodina, Kruševac, Smederevo, Požarevac and northern Kosovo.