Municipality of Grocka
03.10.2017
Municipalities of Belgrade
The Grocka municipality is located on the teritory of the largest settlement from the Neolit era in this part of Europe. The Danube river flows right through it, which makes Grocka a great place for fishermen and tourists. If you like the idea of being surrounded by nature and pieces of history, read about how a life in Grocka - a place by the river that's been inhabited for more than 7.500 years – would look like!
PRACTICAL INFORMATION
The Grocka municipality became a part of the wider Belgrade region in 1955. Tthroughout its history, it has changed its shape and territory, and today it spreads over 289 km2, with a population around 84.000 people, spread through 15 regions: Begaljica, Boleč, Brestovik, Vinča, Vrčin, Grocka, Dražanj, Živkovac, Zaklopača, Kaluđerica, Kamendol, Leštane, Pudarci, Ritopek and Umčari.
It is located in the eastern part of Belgrade, on teh right bank of the Danube, on the confluence of the Gročica river with the Danube. With an averege altitude of 71m above sea level, it is one of the lowermost parts of the capital. The western part of the municipality is an urban area, with hundreds of small companies. On the contrary, the eastern part is dominated by agricultural activities, with fruit growing as the most developped activity. The most common cultures here are grapes, peaches, raspberries and strawberries.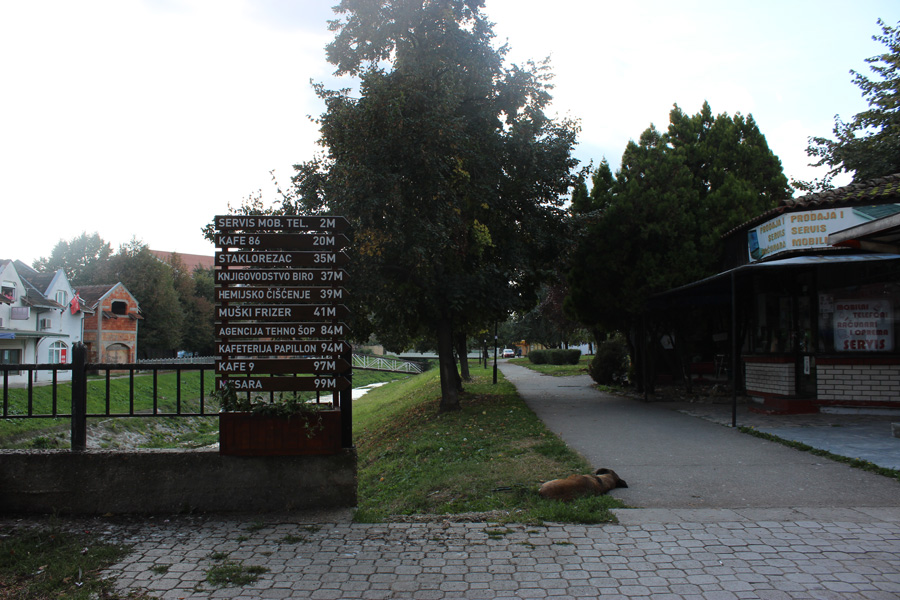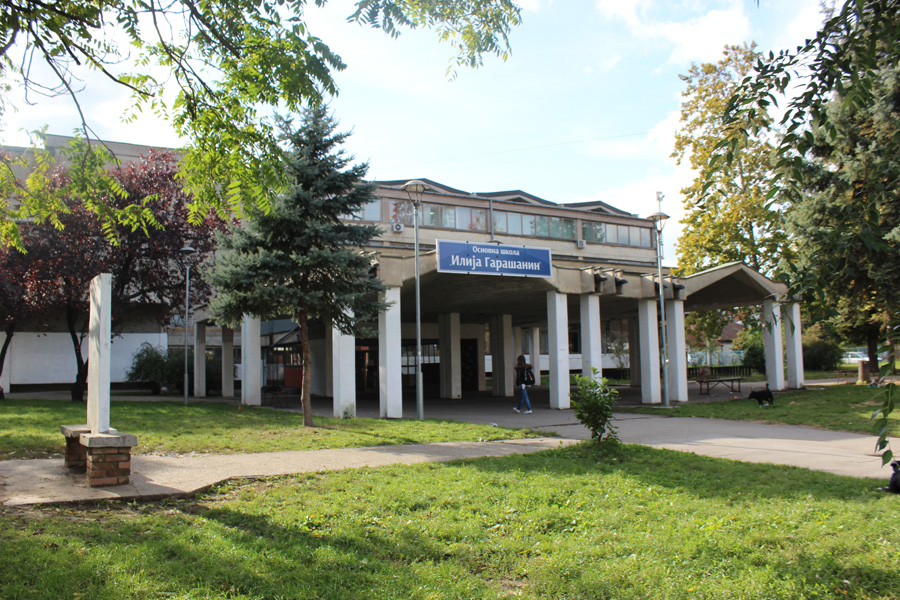 Grocka city muicipality
Bulevar oslobođenja 39, 11306 Grocka
Website: http://www.grocka.rs/
E-mail: [email protected]
Phone: 011/8501-312
Health centre Dr Milivoje Stojković – Grocka
Srpsko-grčkog prijateljstva 17
Working hours: 07 – 20h, Saturdays and Sundays 08 – 18h
Phone: 011/8501-661
E-mail: [email protected]
Post offices:
11053 Kaluđerica 2, Svetislava Ristića 2A, 011/3222-304, Working hours: 08 – 19h, Saturdays 08 – 14h
11130 Kaluđerica, Kralja Petra Prvog 7A, 011/3210-121, Working hours 08 – 19h, Saturdays 08 – 14h
11224 Vrčin, Save Kovačevića 2, 011/8054-363, Working hours: 08-17h, Saturdays 08-12h
11306 Grocka, Bulevar oslobođenja 24, 011/3210-137, Working hours: 08 – 19h, Saturdays 08 – 14h
11307 Boleč, Smederevski put 78, 011/3210-138, Working hours: 08 – 19h, Saturdays 08 – 14h
11308 Begaljica, Borisa Kidriča 211, 011/8530-645, Working hours: 08-15h
11309 Leštane, Maršala Tita 60, 011/8030-790, Working hours: 08 – 14h, Saturdays 08 – 12h
11351 Vinča, Profesora Vasića 172, 011/8066-401, Working hours: 08-14h, Saturdays 08 – 12h
11352 Zaklopača, JNA 4, 011/8525-119, Working hours: 08 – 14h, Saturdays 08 – 12h
11430 Umčari, Trg republike 18, 011/8541-431, Working hours: 08 – 14h, Saturdays 08 – 12h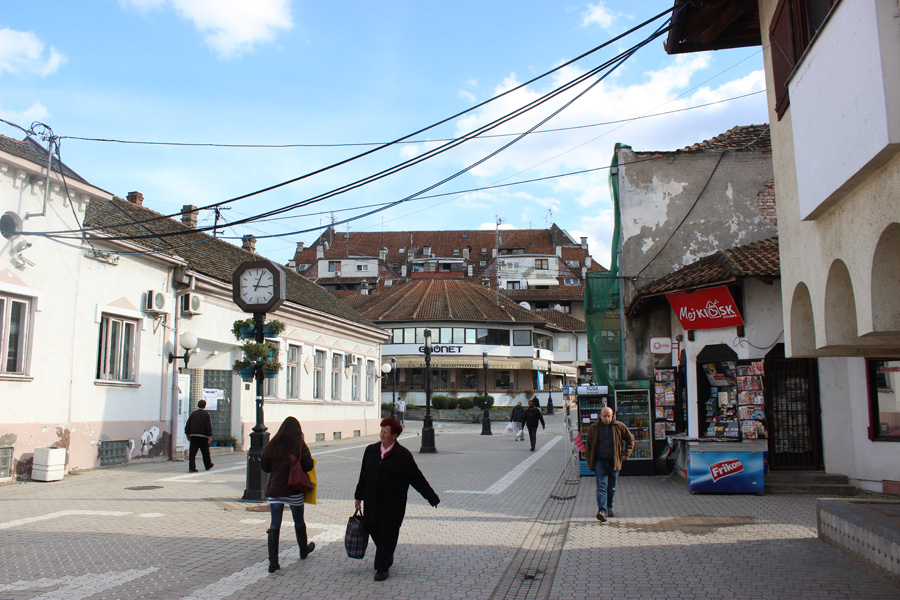 INTERESTING ABOUT GROCKA
Tourism is one of the most developped areas of this municipality. The Romanian tomb near Brestovnik and Belo brdo – the archeological site in the Vinča village are among the most important ones. Vinča represents one of the most important sites from the Neolit era, since many remains from large ancient settlements have been found here. Besides, a pivotal road connecting Singidunum (today's Belgrade) and Viminatium (today's Kostolac) passed through Grocka.
Many of the tourist activities in this municipality can be categorized as manifestational tourism. The most famous events worth attending are Saborovanje (festival of folk music), Spasovdanski sabor harmonikaša u Boleču (festival of accordion players), Dani žena Begaljice (knitting and cooking festival), Noć pozorišta (Theatre night), Kreni kolo (folklore festival in Vrčin), Gročanske svečanosti (a week – long manifestation with a lot of musical, dance and sport events, organised simultaneously with Zlatni kotlić Dunava – a fish stew competition and a fair).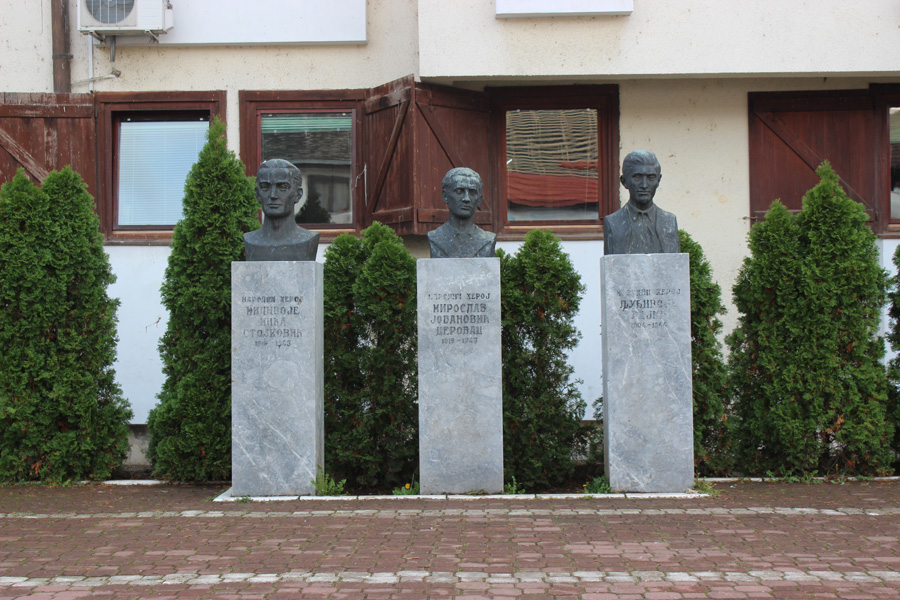 INFRASTRUCTURE
If you don't mind living far from the city centre, and you like a quiet family life outside of the city rumble, some of the Grocka suburbs may be a perfect choice for you.
Two big roads are located in this municipality: the Belgrade – Niš highway and a main road connecting Belgrade to some of the main municipalities in eastern Serbia. It is well connected to the centre of Belgrade, primarely through the Smederevo road, which goes straight into the Bulevar kralja Aleksandra street, which leads you straight to the city centre.
In regards to public transportation, Grocka is well connected with the Ustanička street, by the 302, 303, 304, 305, 306, 307, 308, 309 and 311 bus lines. The largest area of the municipality is located in the second zone of the Bus Plus transport system, while the areas of Begaljica, Dražanj, Pudarci, Kkamenodol, Umčari, Živkovac and Brestovnik are in the third zone.
Most of the real estates in Grocka are houses, although you can find some smaller buildings. The parking is free almost everywhere, and the largest number of homes has its own parking space or a garage.
EDUCATION
There are 19 schools in Grocka, with more than 8.000 students in total. From that number, around 1.000 of them attent the Grocka highschool, which has a lycee, as well as three-year and four-year programmes. Also, there is a Grocka music school, where students can learn the some of the seven instruments available. In this municipality you can also find the largest elementary school in Serbia – the Nikola Tesla elementary school, with over 2.000 students.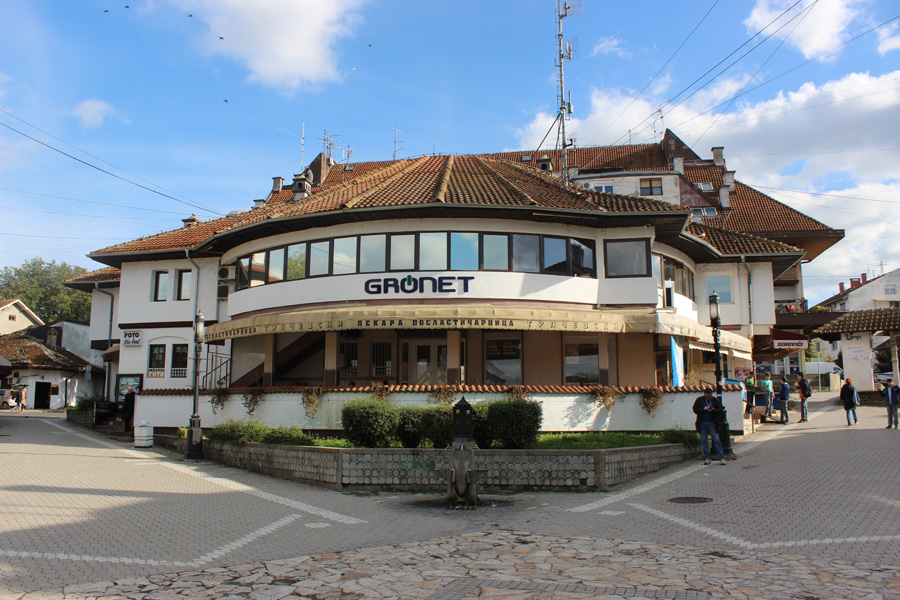 SPORT
Almost all the suburbs of Grocka have their local sports clubs, where the locals can engage in many activities. The most popular sports are football, handball, basketball, volleyball, tennis, martial arts, table tennis and nautical sports.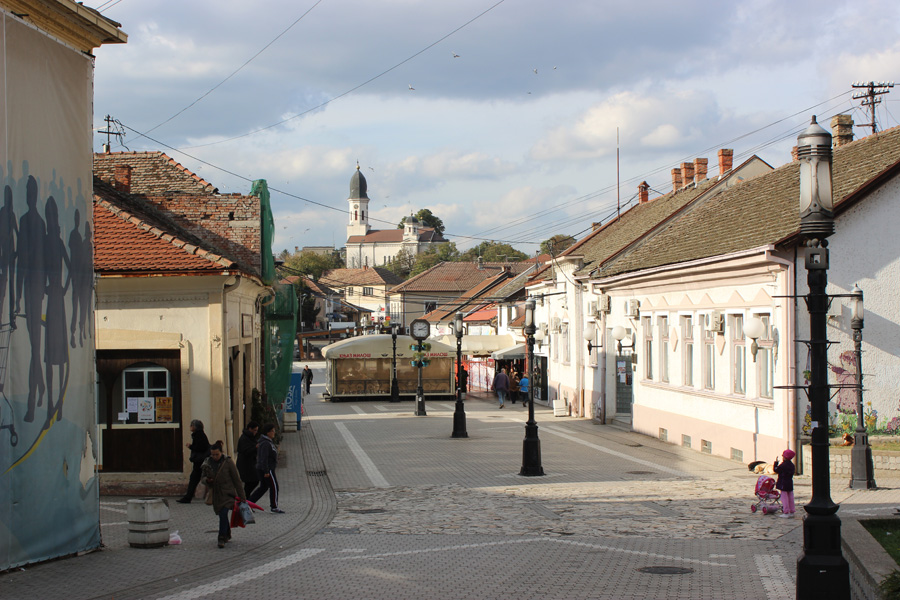 SHOPPING & HOLIDAYS
Excursion tourism is very popular in Grocka, primarily because of the left bank of the Danube, which offers great conditions for fishing - the more experienced fishermen can find catfish and carp here. Also, there are three weekend villages in Grocka, with more than 7.000 houses.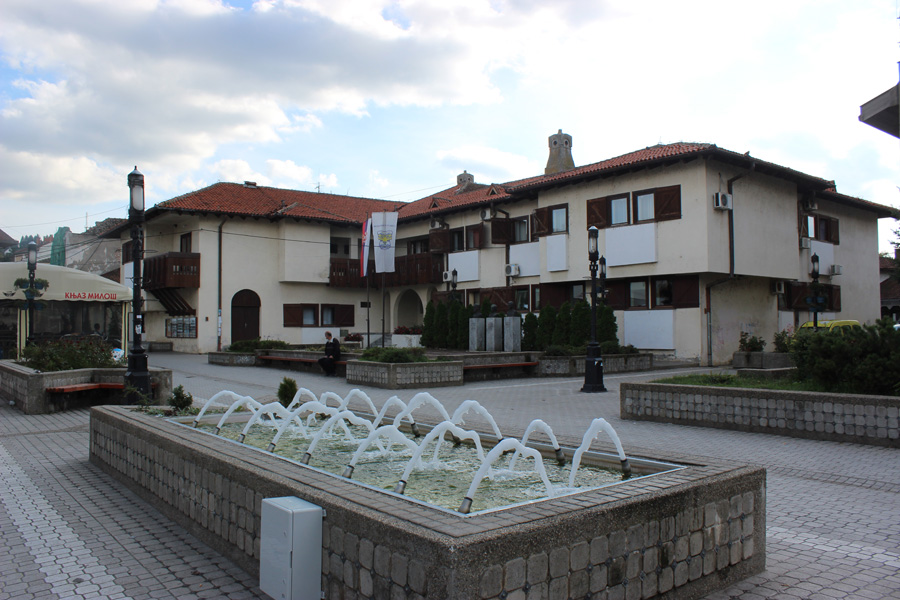 Accomodation capacity of Grocka is achieved by two objects. The first is the Radmilovac hotel, with 23 rooms and a large parking. The other one is the Invest-turist recreative centre which offers 50 beds.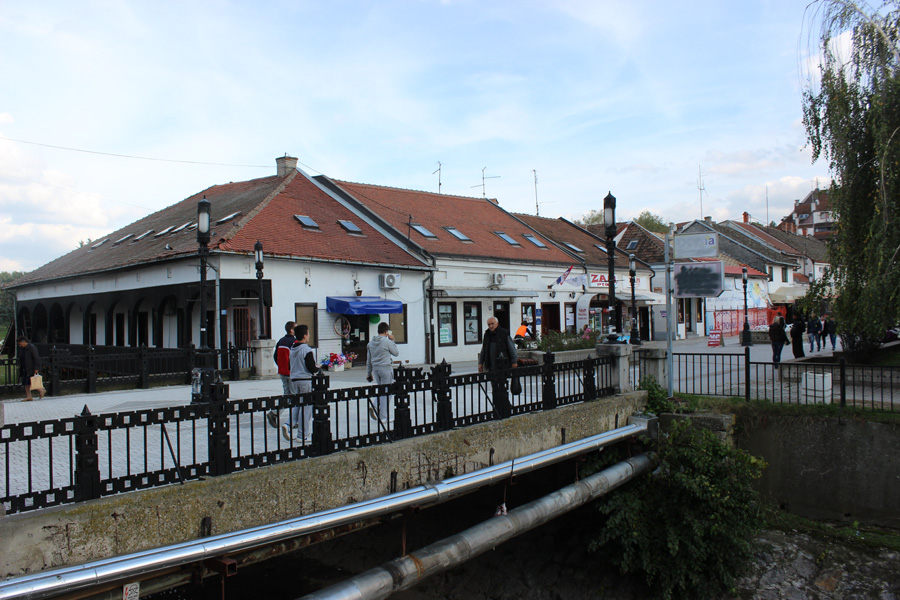 In Grocka, there is a large number of smaller commercial objects. In regards to hospitality, the MM BAZEN pool is a popular place where you can swim during the hot summer days, or have a coffee in the coffee shop which is also a part of the complex. Besides that, there are many bars, family restaurants, fast food joints and bakeries.
Grocery shopping can be done in the Grocka marketplace. Other than the marketplaces and commercial supermarkets, many local family stores are also popular.
ADDITIONAL INFORMATION:
Population: arround 84.000
Average buying price per m2 : arround 530 €
Average renting price per m2 : no information
Schools: 19
Kkindergartens: 5
Shopping malls: Point Centar (Kaluđerica), Vinča mall
Parking zones: free zone
Parking places: many real estates have their own private parkings
If you like the idea of living in one of the oldest settlements in Europe - take a look at our offer of real estate in Belgrade, maybe there you will find your new home!