Municipality of Rakovica
07.10.2017
Municipalities of Belgrade
Rakovica has survived numerous challenges and changes during the 20th century. The former industrial center of Belgrade became one of the city municipalities with the largest green spaces which significant part are forests and parks.
How it turned fromrural part of the city into the urban periphery of it, and why many families have chosen exactly Rakovica to establish their homes there, as well as many other interesting and practical information about the municipality, you will find out below.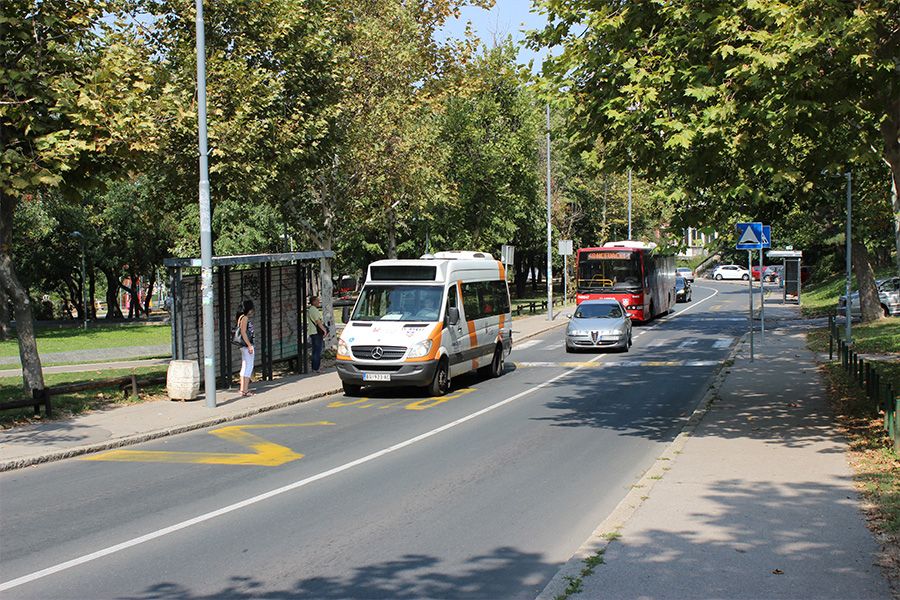 Practical information
Rakovica covers an area of 3,036 ha with the population of almost 109,000 inhabitants. It was formed in 1974 from the municipality Čukarica today it is made up of 12 villages that stretch from the village Resnik at the foot of Avala to the Old Kosutnjak below Dedinje.
In addition to municipality, the name "Rakovica" also refers to the village below Avala, and also the river which emerges above the village. The village is commonly called "the old Rakovica", and from it developed new municipality, which nowadays shape was formed during the two world wars.
The city municiplity Rakovica
Miško Kranjc 12, phone number: 3051 788
Info center work hours 00:24: 3582 582
Website: http://www.rakovica.rs
E-mail: [email protected]
Health center Rakovica
Kraljica Jelena 22, phone number: 3054 400
Website: http://www.dzrakovica.rs
Post offices on Rakovica
PILOT MIHAILO PETROVIĆ 8, WORK HOURS: 08:00 to 19:00 on Saturdays: 08:00 to 15:00, phone number: 3535-186
SEDAMNAESTI OKTOBAR 291, WORK HOURS: 09:00 to 15:00 on Saturdays: 09:00 to 13:00, phone number: 6340-780
MIŠKO KRANJC, WORK HOURS: 07:30 to 18:00, phone number: 3583-268
PERA VELIMIROVIĆ 17, WORK HOURS: 09:00 to 17:00 on Saturdays: 08:00 to 13:00, phone number: 3675-911
PATRIJARH JOANIKIJE 28, WORK HOURS: 08:00 to 19:00 on Saturdays: 08:00 to 14:00, phone number: 2332-404
KNEZ VIŠESLAV 63, WORK HOURS: 10:00 to 16:00 on Saturdays: 10:00 to 14:00, phone number: 3565-439
SRETEN MLADENOVIĆ-MIKA 27A, WORK HOURS: 08:00 to 19:00 on Saturdays: 08:00 to 14:00, phone number: 2330-594
KANAREVO BRDO 42, WORK HOURS: 08:00 to 19:00 on Saturdays: 08:00 to 14:00, phone number: 3510-701
MILORAD DRAŠKOVIĆ 28, WORK HOURS: 08:00 to 19:00 on Saturdays: 08:00 to 14:00, phone number: 2336-539
BORSKA 15A, WORK HOURS: 08:00 to 19:00 on Saturdays: 08:00 to 14:00, phone number: 3510-882
LUKA VOJVODIĆ 77, WORK HOURS: 08:00 to 19:00 on Saturdays: 08:00 to 14:00, phone number: 3535-138
SLAVKO MILJKOVIĆ 98A, WORK HOURS: 08:00 to 19:00 on Saturdays: 08:00 to 14:00, phone number: 8041-131
ALEKSANDAR VOJINOVIĆ 78V, WORK HOURS: 08:00 to 16:00 on Saturdays: 08:00 to 13:00, phone number: 8042-160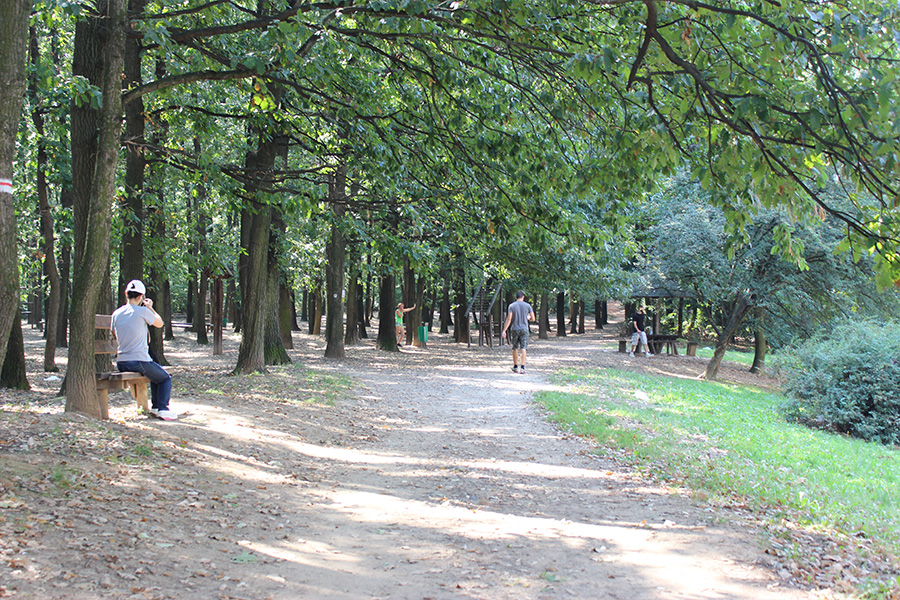 INTERESTING FACTS ABOUT RAKOVICA
One of the most popular features of Rakovica is the Monastery of Rakovica, which was founded, according to legend, at the time of Serbian kings Dragutin and Milutin. There was opened the first monastic school in Serbia and it functioned until 1932 when it was moved to Dečane. Rakovica Monastery is famous for the fact that there were buried the former Serbian Patriarchs Demetrius and Paul, as well as other important figures.
The temple of the Holy Apostles Bartholomew and Barnabas is worth paying a visit. Its location is not far from the monastery, and it was built between 1937 and 1939.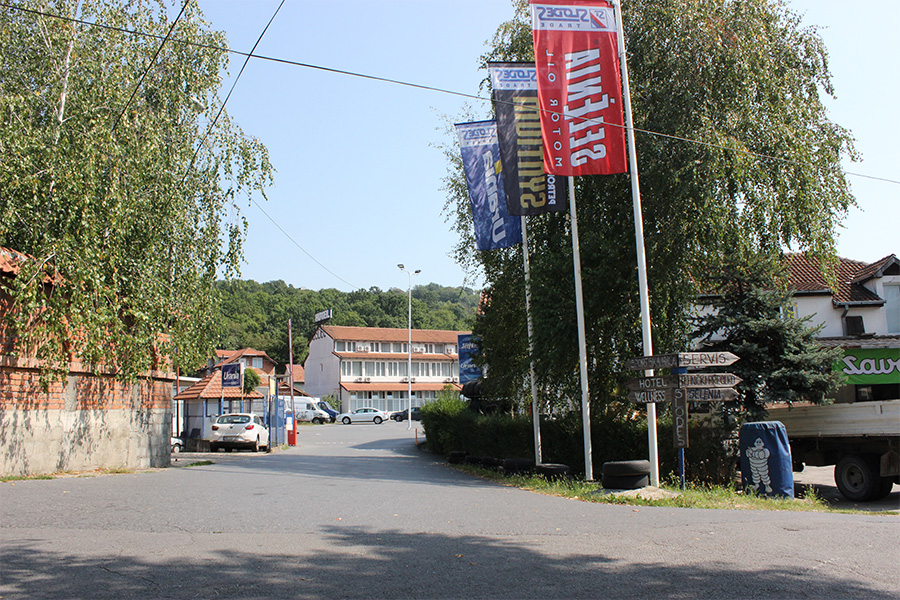 Rakovica has its place in modern political history because during the 1999 bombing it was bombed every night. Today it has successfully recovered from the suffered damage and it is now a municipality that all the inhabitants gladly call their home.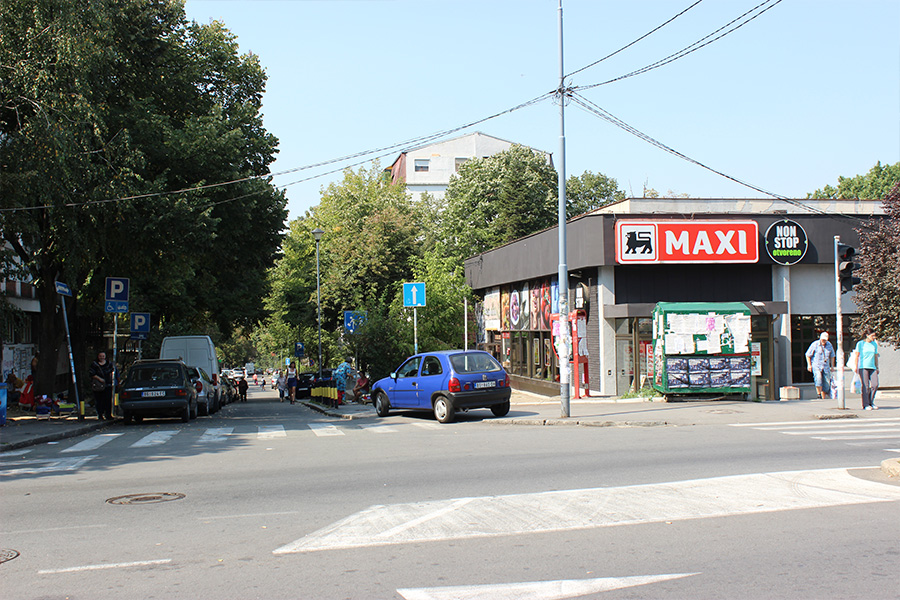 Topčiderska river which is 30 km long runs through Rakovica. Its riverbed in town district is arranged and concreted. "Topčiderka" flows into Sava at an altitude of 69 meters.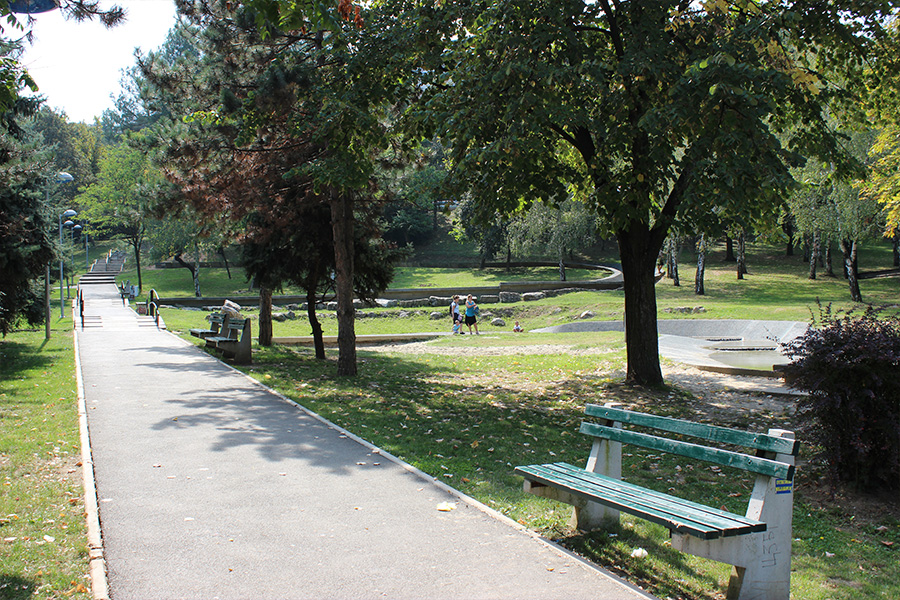 INFRASTRUCTURE
Whole Rakovica is well covered with public transportation. Buses 23 and 53 will take you from Vidikovac to different city parts, and 56, 42 and 59 from Petlovo brdo go to Zeleni Venac and Slavija. 37 and 48 drive to Pančevo bridge, 50 passes through most of the municipality's area from Banovo Brdo to Ustanička street, while 47 connects Resnik with downtown Belgrade. 89 and 94 lead to Novi Beograd. 503 and 504 also depart from Resnik. There is also streetcar number 3, which goes to Tašmajdan.
EDUCATION
There are 9 primary and 8 secondary schools on the territory of Rakovica and they are well distributed, and are available to residents of all settlements.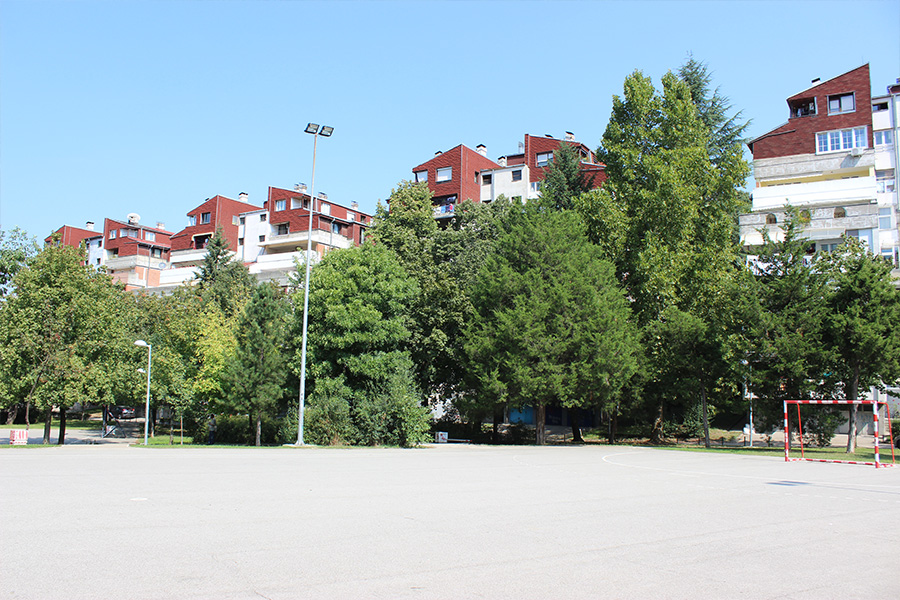 SPORT
The most prominent sports facilities in Rakovica are Slodes Sports Center and Sports Center Rakovica. Sports associations "IMR" and "21st May " work in the municipality, as well as numerous clubs.
Although sporting activities take place at this municipality mainly through the work of an amateur, residents of Rakovica can enjoy great number of fields for football, basketball, handball and many other sports.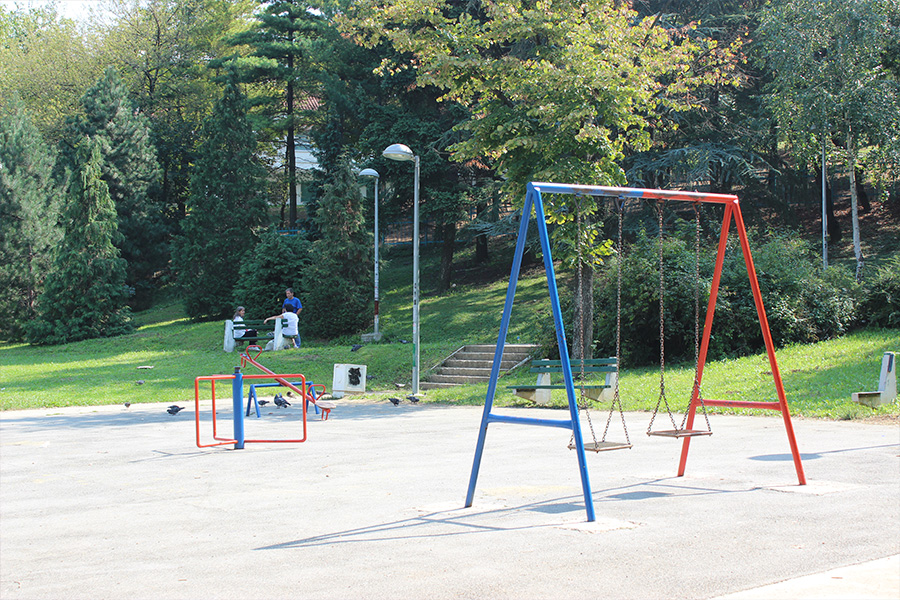 SHOPPING AND RELAXATION
Rakovica has maintained a link with nature, and in your spare time you can relax in Miljakovačka forest. Its flora and fauna consists of numerous species, many of which are listed in the Regulation on the protection of natural rarities as a nationally significant species.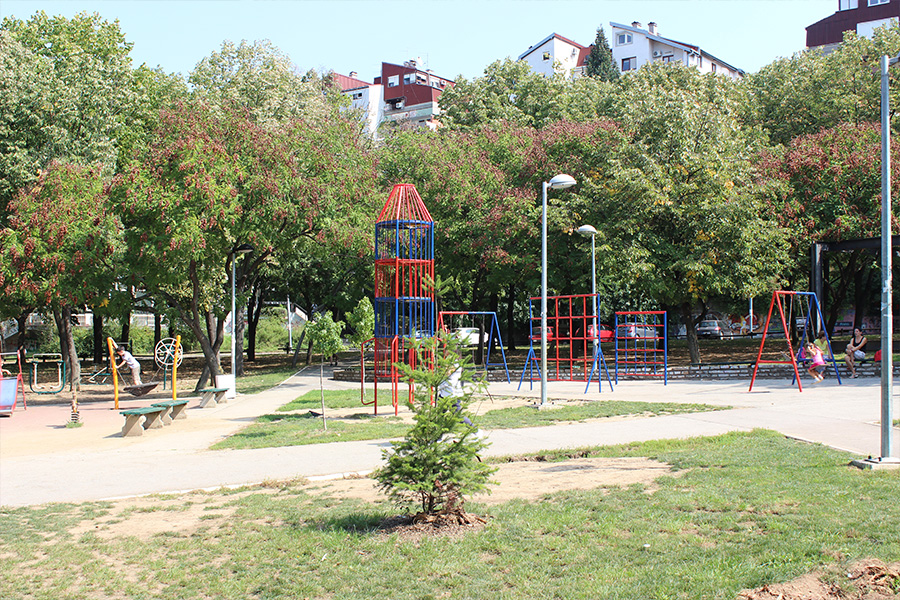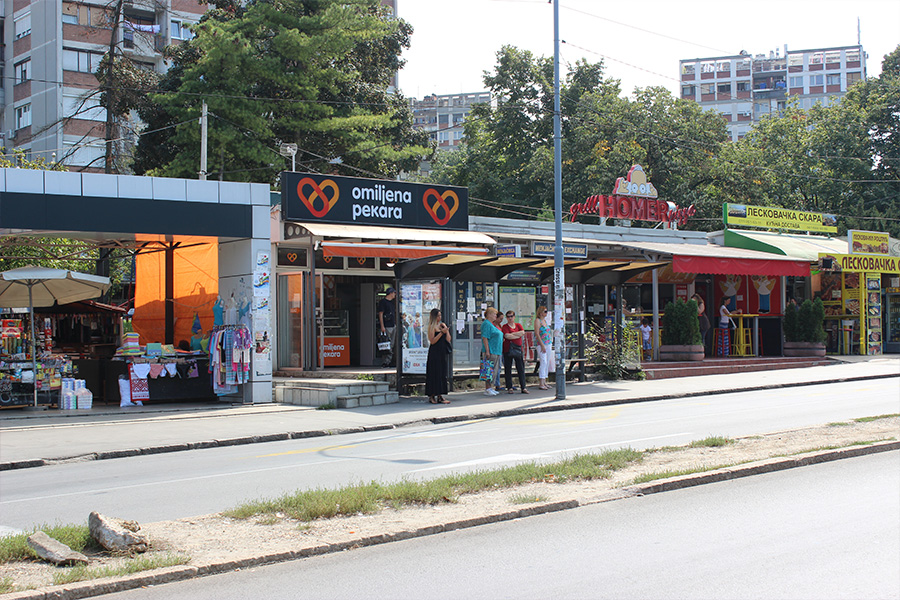 At settlement Resnik there is an artificial lake Pariguz, also known under the name "Resnik Lake". It is rich in fish, and it is often the destination for numerous fishermen. There is a deciduous forests next to the lake, so many vacationers spend their free time exactly there.
Catering offer in Rakovica is rich and you can find a variety of local cuisine in many restaurants, and there are also fast food restaurants. Also, there is a market Vidikovac, which is except for fresh fruit, vegetables and meat, known for its excellent offer of watermelons during the summer.
For the lovers of shopping, there is a shopping center "Vidikovac," which in addition to a variety of shops offers and numerous cafes.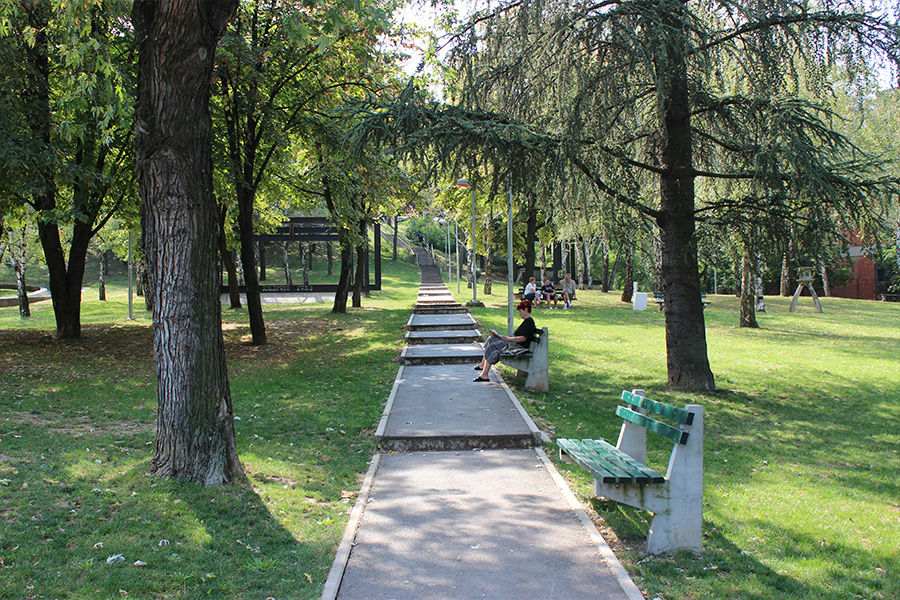 Additional information:
Population: around 109.000
Average price per m2 for sale: around 880 €
Average price per m2 for rent: around 4.07 €
Schools: 17 (9 primary, 8 secondary)
Kindergartens and preschools: 17
Health: 1 Community Health Centre (5 organizational units), 1 hospital, 2 polyclinics, 3 medical offices
Parks: 2
Shopping malls: Metro Cash & Carry, Resnik Mall, Vidikovac Mall, Kanarevo brdo mall
Parking zones – Free zone
Parking space – enough space, occasional jams
If you think that your new home could be in one of the "greenest" of municipalities in Belgrade, look at our offer of real estate in Belgrade, Rakovica and start exploring Rakovica!