Kosmaj - a mountain on which you will enjoy to the maximum
12.08.2022
Kosmaj
Busy life in big cities and high daily stress, whether it's work, traffic, or a parking space, have forced many people to use the weekend mainly to escape to nature. Precisely for these reasons, there has been an increase in demand for real estate in many mountains in Serbia in recent years. One of the favorite picnic spots of Belgraders, in recent years, because of its proximity and natural beauty is Mountain Kosmaj.
It's an absolute miracle how this mountain was in the background for years, considering that it is only 55 kilometers from Belgrade. You can reach Mountain Kosmaj from Belgrade by turning off the highway near Mladenovac and then via Sopot to Kosmaj. However, if you want to enjoy beautiful landscapes and nature, it is much nicer to travel through the settlements of Jajinci and Avala to Sopot and further to Kosmaj. It's a few kilometers longer, but what you get in return is worth your time.
A forest-covered mountain with 95 water sources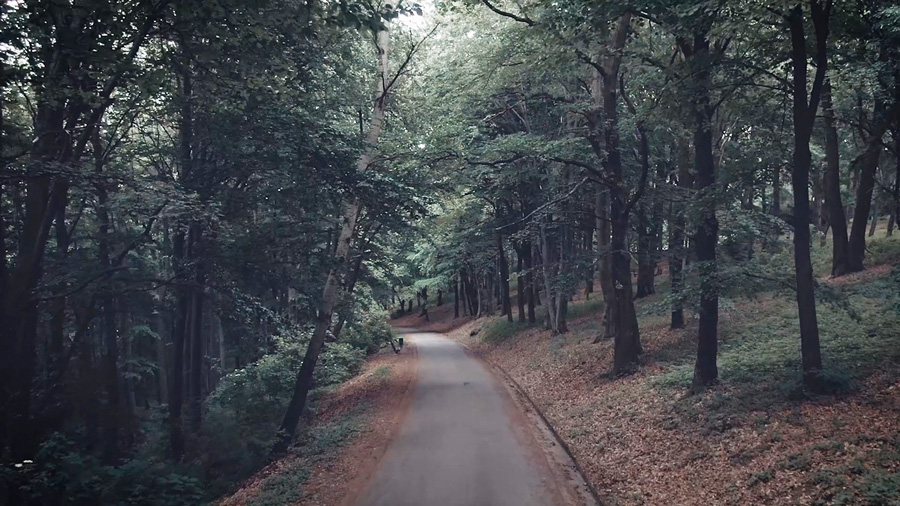 Kosmaj is more than 70 percent covered by forest vegetation, which is dominated by oak and beech forests, grassy vegetation on gentle slopes, and orchards and fields at the foot of it. Since 2005, this mountain has enjoyed the status of a protected natural asset of exceptional quality.
On the mountain, according to the data of the Ecological Society Kosmaj from Sopot, there are 95 sources of drinking water, 551 types of plants, and as many as 300 kinds of mushrooms. Kosmaj is home to 11 species of reptiles, 13 amphibians, 51 species of mammals, 96 species of birds, and various insects. If you're lucky, you may come across hedgehogs, squirrels, roe deer, or even foxes.
When you climb to one of the three peaks of Kosmaj, Mali vis, Goli, and Rustavi, you pass through well-maintained and well-marked paths. Tables and wooden benches are placed along the way, where you can rest and enjoy nature for a moment. When you climb to the top of Kosmaj, you can find a hidden viewpoint, a wooden tower that offers a view of Šumadija and Avala.
"Spark of Freedom"
On one of the peaks, Mali Vis, there is a monument built in 1971 dedicated to the Kosmaj partisan detachment. The "Spark of Freedom," as it is otherwise called, is the central sculpture of the complex and consists of five separate tall concrete double fins, forming a shape resembling a star. A large staircase leads from the road to the monument, and a large wooded park surrounds the complex.
Descending, through a fairy-tale forest or on an asphalt road, about a kilometer from the monument, there is a complex surrounded by incredible nature.
Complex surrounded by nature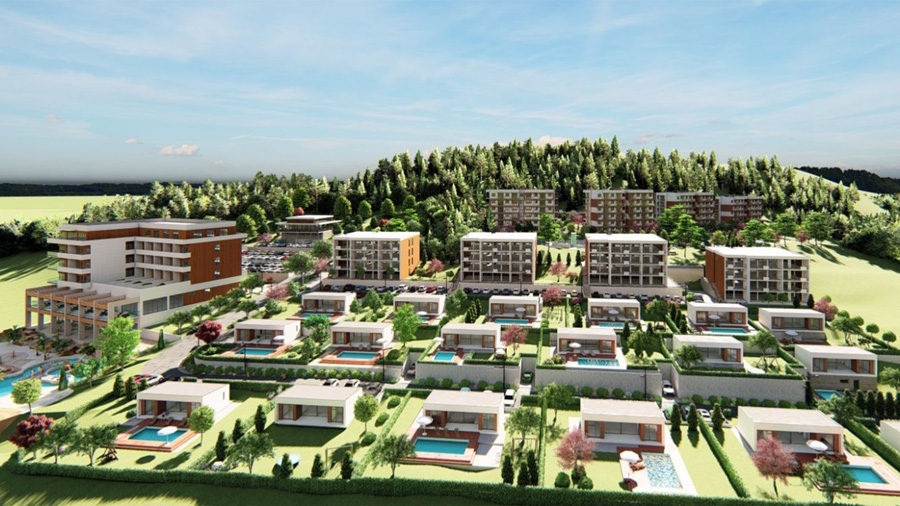 The Renew complex is located 365 meters above sea level, representing a combination of nature and peace on the one hand and luxury and style on the other. The complex comprises 18 sold houses, and four residential units with 21 apartments, more than 80 percent of which have been sold. Also, the central place is occupied by the luxury hotel "Momentum", which has a spa and wellness center of 1,000 square meters, a restaurant of 800 and two swimming pools, a gym…
However, its vibrant sports and recreational content set this complex on Kosmaj apart from other mountains. Here you can teach your child to ride a horse, go on an adventure yourself, walk in the forest and enjoy the fresh air, or go for a quad bike ride.
Within the complex, there are also two tennis courts, a golf course, an outdoor gym, sports fields, a space for meditation and relaxation with yoga and pilates, and for the youngest, there is a playroom, swimming pools with a slide, and for the bravest, an adventure park.
The forests are owned by JP "Srbijašuma," guaranteeing that the apartment buyer will remain with the view and nature as it is now.
A unique benefit is that all apartment owners are provided with additional income since you can recoup your investment in less than 13 years by letting it out. Apartment owners have the opportunity to use the apartment, as well as the wellness pools and the gym, for free up to 30 days a year. During the rest of the year, owners can enjoy themselves because the "Renew concept" will release their apartments." That way, you will get back your investment and earn extra money.
Contact us, and we will ensure you find an apartment where you will spend unforgettable moments with your family.
You can consult with a professional real estate agent on this and other topics. City Expert Real Estate Agency has an experienced legal team, representatives, and licensed agents who take care of all clients and help them successfully and quickly sell, rent, or buy an apartment, house, or business premises. If you need a home loan or cash loan, our Credit Advisor, your reliable partner in the loan application process, can help you step by step, without stress - completely free. Therefore, if you are buying or selling an apartment, you are in the right place.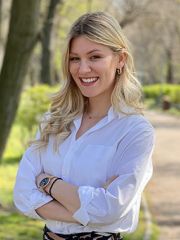 Miljana Veselinovic
PR manager
Carpe diem!