Municipality of Vračar
10.03.2021
Municipalities of Belgrade
Vracar is one of the smallest, but the most populous municipality of Belgrade. It is famous for local activism, many magnificent monuments, the biggest and most beautiful Christian temple, bars with the best coffee and the always present good vibes on the streets of Vracar.
PRACTICAL INFORMATION
The territory of the municipality Vracar extends on less than 3 km, but it has about 80,000 residents. The crowds and the lack of parking places do not bother Vracar in retaining persistently its status as one of the most desirable places to live in Belgrade. The boundaries of the municipality are the three boulevards - Boulevard of the king Alexander, Boulevard of liberation and Southern boulevard.
City Municipality Vracar
Njegoseva 77, phone number: 360-2-380
the MMS: 065/360-2-380
the SMS: 6633 for any mobile network
Email address: [email protected]
Website: http://vracar.rs/opstina/
Office for Youth Vracar
Sazonova 119, phone number: 011/2835-824
[email protected]
Health center Vracar
Bojanska No 16, phone number: 3402-522, 3402-680, fax 6458-822
http://www.dzvracar.org.rs/kontakt
Post offices in the municipality Vracar
Address: Beogradska 8, work hours: 08:00-19:00 on Saturdays: 08:00-15:00, phone number: 011/ 3210-114, 011/2436-626
Address: Maksim Gorki 2, work hours: 08:00-19:00, on Saturdays: 08:00-15:00 phone number 011/2437-313, 011/3210-118
Address: Boulevard of the king Alexander 84, work hours: 08:00-19:00 on Saturdays: 08:00-15:00, phone number: 011/3210-090, 011/3210-095
Address: Boulevard of the Liberation 51, work hours: 08:00-19:00 on Saturdays: 08:00-14:00, phone number: 011/2448-932, 011/2436-425
Address: Maksim Gorki 89, work hours: 08:00-19:00 on Saturdays: 08:00-15:00, phone number: 011/ 7443-611, 011/6450-194
Address: Mileševska 66, work hours: 08:00-19:00, on Saturdays: 08:00-15:00, phone number: 011/2835-996, 011/2835-000
Address: Njegoš 7, work hours: 08:00-19:00, on Saturdays: 08:00-15:00, phone number: 011/3640-105, 011/3210-127
INTERESTING FACTS ABOUT VRACAR
Names Vracar and Vracar field first appeared in 1492 in the Turkish plan for the conquest of Belgrade. In the 16th century, again in Turkish documents, Vracar is mentioned as a Christian mahala with 17 houses located in the Belgrade town.
There are several theories about how Vracar got its name. The hero who was an atheist and was named Vracar lived in this area. He was mentioned in the oldest folklore story. According to another story, many sparrows lived in this area, and the whole municipality was named after them. Third, and the most probable story is that the Vracar was named after the witches who gathered around a ramp at the entrance of the Belgrade town(today's National Assembly).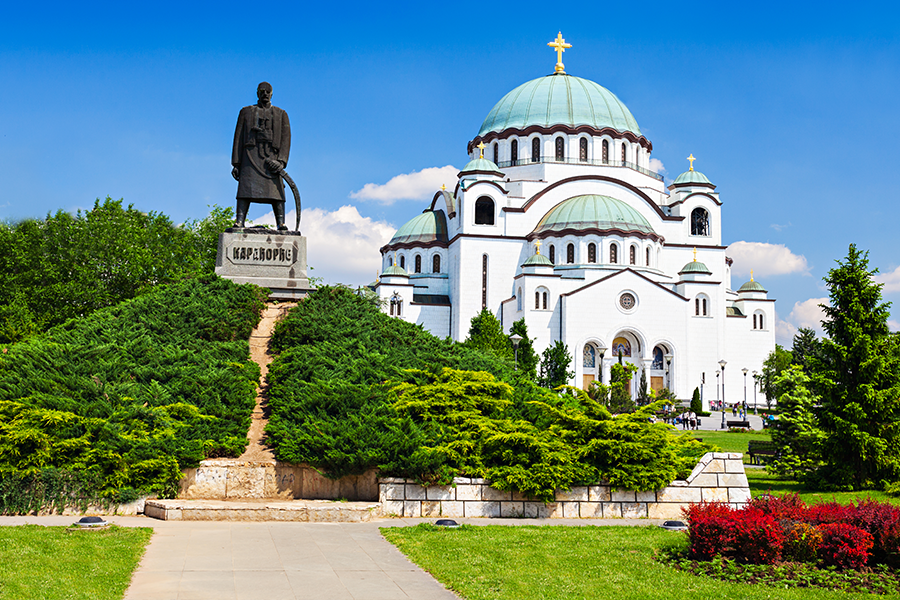 This part of the city keeps the memory of our rich national history, which was often created precisely at the Vracar. One of the earliest events that is very important for Serbian history, is the burning of the relics of Saint Sava, and spreading of the ashes in the meadow on which today is the largest and most beautiful Christian church on the Balkans - the Temple of Saint Sava. Not far from the temple, another event that was decisive for the history begun - Karadjordje led the Serbian warriors in the First Serbian Uprising and the conquest of Belgrade. Today, Karadjordje park is at this place with the imposing sculpture of the first Serbian Vozd to forever remind accidental passers-by and future academics who study at the National Library that is in the street across the temple about the famous Serbian history.
Besides the National Library, the most important institution in the Vracar is certainly the Institute for the Protection of the Cultural Monuments, as there are many more of them on the Vracar than in any other part of the city. Here are the headquarters of the oldest publishing house in Serbia, Serbian Literary Association.
Vracar also boasts of the theaters that are located on its territory. These are the famous stages - Belgrade Drama Theatre, an amateur theater DADOV, theater left, and the theater dedicated to our youngest citizens, Theatre "Puz".
Here, near the theater, lived and worked two favorite legends of acting- Zoran Radmilović and Petar Kralj. In Mileševska Street, memorials to the actors were erected as a sign of gratitude for all the laughter and sadness that they caused with perfect acting in theater and film. At this place, a competition in reciting aimed for all the people of Vracar is organized every year.
EVERYTHING YOU NEED TO KNOW ABOUT VRACAR
Vracar is one of older municipalities of Belgrade, so there are old houses, keepers of time and history, which were built at the same time as the municipality was formed. Old buildings and monuments witnessed historical events play out, and yet there isn't a lack of modern buildings.
Furthermore, because of the location, which is near downtown, but also tucked away so that the daily racket doesn't affect the quality of life, great interest for the municipality occurred. In the last few decades, many new, modern buildings were built, as well as objects which make residents' day to day life easier.
Still, the challenge of parking space is yet to be solved. Many buildings don't have a parking lot, so the residents are forced to park in the streets and pay for parking space. Some work has been done on this matter, and there are now big garages with multiple levels, which can receive larger number of cars. One of them is located on Slavija square.
One of the solutions are the private garages, which some of the residents own and rent to their neighbors. Whichever option you choose, make sure that you check if the parking space should be paid so you don't end up with a parking ticket.
If you are not a driver, Vracar is the ideal place for you. There are practically no parts of town to which Vracar is not connected. Trolleys and buses go in every direction all day, so you can travel fast and easy. Bus lines 24, 25, 25P, 26, 30, 31, 33, 36, 39, 42, 46, 47, 48 and 59 are at your disposal, as well as trolleys 19, 21, 22, 29 and streetcars numbered 9, 10, 14.
Not only that you can get everywhere fast, but you will never stay hungry for long! There is everything on Vracar; different bakeries on every corner – to start your day, delicious lunch can be found in modern restaurants as well as in older, well-known taverns, and for dinner you can choose between exotic dishes, roasted, cooked, fried… They have it all. You can even drink your afternoon coffee without stepping foot outside of the municipality, because of many coffee shops and their offer of various flavors.
When you don't need to leave the municipality, why would your children? There are 13 preschool institutions on Vracar, 10 primary schools and 7 secondary. If you want for your child to go to a private school, it isn't a problem. There are 5 private schools in the municipality.
Vracar is the favorite part of the city for the college students, too. It is located near the Faculty of law, as well as technical faculties, and thanks to well linked transportation, the rest of faculties in Belgrade are also in reach. You can find the students canteen Ivo Lola Ribar nearby. The municipality is also attractive to college students, because of many fast food restaurants, places to go out at night, and the possibility of going home by foot.
EDUCATION
The oldest and most respected high school - Third Belgrade High School is on the Vracar. There are also Fourteenth High School, Technical School "Bora Marković", Center for Art Education, School for elementary music education "Josif Marinkovic", three secondary music schools "Stankovic", "Mokranjac", "Slavic" and "King Peter II Karadjordjevic" as well as Special elementary school" Dusan Dugalic ". The only but highly appreciated higher education institution with headquarters on the Vracar is the Faculty of Dentistry.
SPORT
The most important sports center on the Vracar is SROC Vracar that offers free programs for children and within which one can find schools for running, swimming and judo. The pool is of course open to all other visitors interested in healthy living and eating. It is possible to train a variety of sports with the best coaches and within the best conditions in the center. The center is also known for its festivals and various organizations aimed for people of Vracarac.
SROC Vracar
Sjenica 1
011/ 344-5334, 011/2411-636, 069/ 885-1407
http://srocvracar.rs/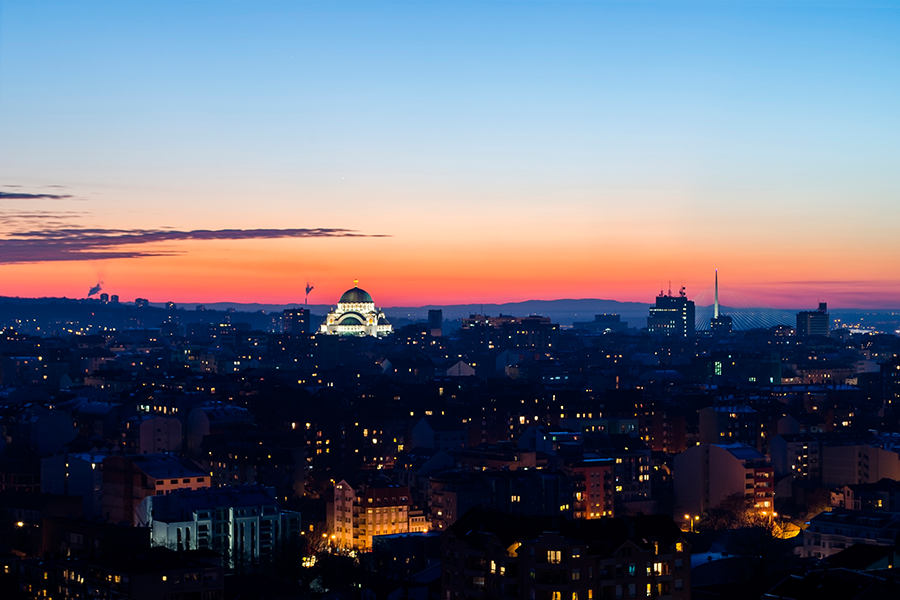 SHOPPING AND ENTERTAINMENT
The oldest and most beautiful market - Kalenić market is located on the Vracar. Here one can find everything from the freshest and the most beautiful fruits and vegetables till books written by the forgotten authors with their dedication which is of historical significance. It is important to go early, before the crowds, and arm yourself with patience. There are no large shopping centers on Vracar, but instead one can encounter interesting shops that offer delicacies and wines at almost every corner. If you are looking for boutiques, you just need to go down to the nearby Boulevard of the king Alexander which is the border of Vracar and one of the most popular shopping streets.
One of the characteristic features of the municipality is certainly the excellent cuisine. As there are traditional taverns like "Kalenić", "Toplica" or "Cubura", as well as sophisticated modern restaurants you will surely find a place that suits your taste and budget on the Vracar.
Night life in the municipality is always exciting, thanks to the many cafes and bars that adorn almost every street in Vračar.
Additional information:
Population: around 80.000
Average price per m2 for sale: around 1 731 €
Average price per m2 for rent: around 7.90 €
Schools: 17 (10 primary, 7 secondary)
Kindergartens and preschools: 13
Health: 1 Community Health Centre, 46 hospitals, 52 polyclinics
Parks: 5
Shopping malls: Kalenić Market, Gradić Pejton, Mall, Market Depo, Hungarikum Center
Parking zones – Yellow (120 min.), Green (180 min.)
Parking space – jams, little space
If you like the idea of living in a small and compact Belgrade municipality, take a look at our offer of real estate in Belgrade, Vracar and find the ideal apartment in Belgrade Vracar for yourself!