Municipality of Savski venac
07.10.2017
Municipalities of Belgrade
It is one of the oldest and smallest city municipality and it is in itself a symbol of the city in which it is located. It represents traffic, tourist and business center of Belgrade, and it was named after its geographical position that resembles a garland around the Sava River.
PRACTICAL INFORMATION
Municipality Savski venac occupies an area of 1,400 ha, and it has a population of 47,700 inhabitants, while there for work goes almost twice as many people. This municipality has a special significance in the hearts of many Belgraders - due to maternity wards situated on its territory, most residents of the capital were born right there!
The territory of the Savski Venac spreads around the confluence of the Topcider river and Sava river at the Topcider hill and its slopes. The municipality was formed in 1957 by merging two former municipalities Topčider hill and Western Vračar.
City Municipality Savski Venac
Prince Milos 69, Belgrade, 011 / 2061-700
http://www.savskivenac.rs/start.php
Health Centre Savski Venac
Paster 1, contact: 2068-800
http://www.dzsvenac.rs/
Post offices in the municipality Savski Venac
Sava's 2, work hours: 08:00 to 19:00, phone number: 011/3643-100
Neznanog Junaka 2/a, work hours: 8:00 to 15:00; 08:00 to 19:00, phone number: 011/3282-823
Lomina 7, work hours: 8:00 to 15:00; 08:00 to 19:00, phone number: 011/2699-314
Sava's 17/a, work hours: 8:00 to 15:00, phone number: 011/2681-553
Nemanjina 22-26, work hours: 8:00 to 15:00, phone number: 011/3616-570
Crnotravska 17 VMA, work hours: 7:30 to 19:30, phone number: 011/3670-827
Kneza Miloša 81, work hours: 8:00 to 14:00; 08:00 to 19:00, phone number: 011/3614-389
INTERESTING ON SAVSKI VENAC
The Municipality of Savski Venac has a very rich cultural, historical and architectural heritage. There are 81 cultural properties located on its territory, and some of them were declared as cultural properties of extremely great importance. If you want to get familiar with the history of Belgrade, a large part of your time you will spend touring the sites on the Savski Venac. Among them definitely should be the Residence of Prince Miloš, museums "4. juli " and " 25 maj ", as well as Belgrade Train Station, which is the oldest building in the Balkans for such purposes. Student Cultural Center, also known as SKC, was successfully a meeting point for generations of Belgraders, while the hotel Bristol was a symbolic starting point for anyone who comes to Belgrade.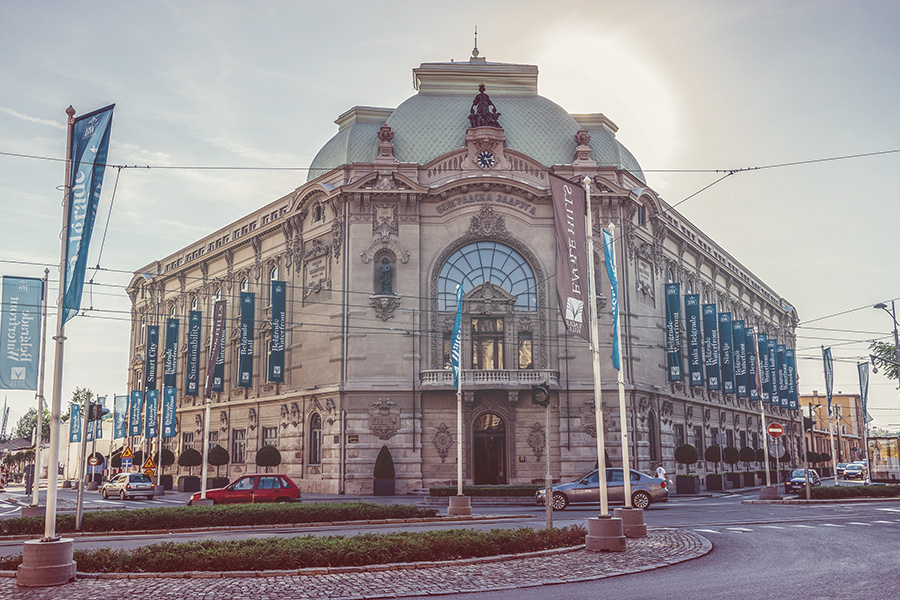 The Belgrade Fair which is one of the largest in Europe is located next to the river. In this part of town there is also the Government of the Republic of Serbia, Beli Dvor, most ministries, numerous state institutions, all of Belgrade's Sava bridges, clinical and emergency center, the Military-Medical Academy and some of the busiest streets.
In order to understand the spirit of the Savski Venac it is required to equally well understand each of its units, which are completely different among themselves. The first urban settlement in Belgrade outside the walls of Kalemegdan belongs to Savski Venac, and to it also belongs the nowadays center of a night out, multi conceptual shops and galleries as well as the new alternative route - Savamala. The most elite and wealthiest part of Belgrade - Dedinje, diplomatic center of Belgrade - Diplomatic colony, transportation center - Mostar loop, the part of the city around the stadiums of Partizan and Red Star, as well as the wooded area around the Topcider hill and river Topčider is on the territory of the same municipality.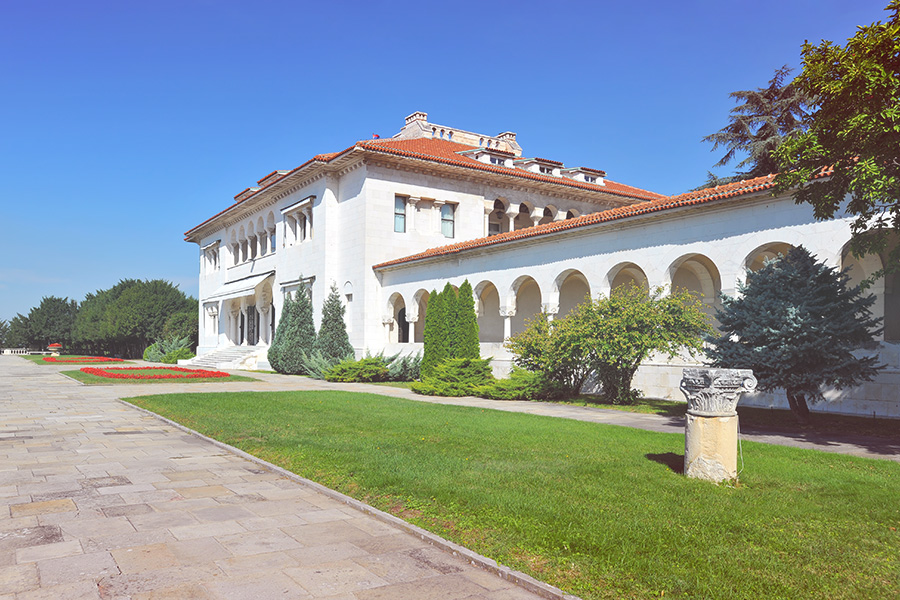 INFRASTRUCTURE
Savski venac is one of best connected municipalities in Belgrade. Thanks to Zeleni venac and The Belgrade Fair, many bus lines pass through the municipality's area, as to other of city municipalities. Buses numbered 52, 53, 56 and 56L depart from popular "Zelenjak" (Zeleni venac) and can take you to Čukarica and Rakovica, while 60, 67 and 68 go to Novi Beograd, and 71 and 75 to Bežanija. Number 15's last stop is in Zemun, 72 goes to Nikola Tesla Airport, and 84, 704, 706 and 707 go to the suburb. Lots of them make stops at The Belgrade Fair, where you can wait for lines: 37, 51, 55, 58, 88, 89, 91, E2, E3, 511, 552, and lines which are active in the summer ADA1, ADA2 and ADA3.
Also, there are streetcars with numbers 3, 12 and 13, as well as trolleybuses 40 and 41, while you can also wait for the buses 42, 49, 59, 78, 94 and E7 on the outskirts of municipality.
Numerous night lines also drive from and to Savski venac.
EDUCATION
The basis of the educational system consists of thirteen kindergartens, 11 primary and six special schools. We should also mention 16 secondary schools, as well as eight faculties - Medical, Dental, Veterinary, Faculty of Economics, Military Academy, the Faculty of Music and the Higher Polytechnic School. There are one student dormitory and one boarding home.
SPORT
Although it is the central city municipality it occupies a small area, and Savski venac is considered as the cradle of Serbian and Belgrade sport. The soccer ball first appeared just in this part of the city, after which were established the first football clubs, and after the Second World War were established the two most famous - Crvena Zvezda and Partizan. Today, there are sports clubs Zeleznicar, Graficar and Slavija that are among them. The beginnings of basketball and handball sport as well as gymnastics are related to Savski Venac. If you opt for sports in this municipality in addition to the above mentioned stadium, there is a large number of sports clubs, so even if you love fencing, diving, tennis or any martial art you will not have to go outside of the boundaries of Savski Venac.
SHOPPING AND HOLIDAYS
In the last few years, Belgrade has become an unavoidable center of young backpackers, and other tourists eager to see what is that that is hiding in this old European city with the socialist past and why all the world's newspapers mention the part of the city called Savamala. Not so pretty at first glance, Savamala has nevertheless become a favorite stop to Belgraders and their guests and all those that road are accidentally lead to the capital. Her beauty actually represent the old buildings, narrow streets, numerous clubs, bars from which can be heard the sounds of jazz, rock and roll and acoustic guitars, exhibition spaces, and the facades with street art on them.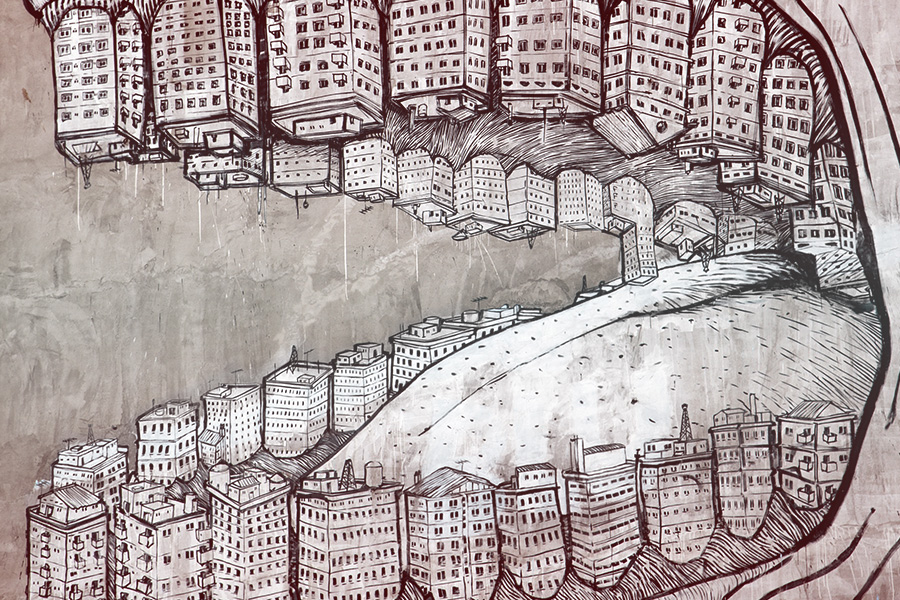 Still, ifyou want to enjoy traditional cuisine and local music there are numerous pubs around the railway station and on the slopes of Mount Topčider, while elite restaurants can be found on Dedinje and Senjak. If you want to do shopping, there is the Belgrade Fair with its halls that make it the largest shopping center on the right bank of the Sava. In addition to it, the Balkan street and the streets around it will provide you with numerous craft shops where you can buy authentic, hand-made things.
The nature parks that can provide a break from city crowds and summer heat are certainly Manjež Park, Hyde Park, Topčider Park, Royal complex within Beli Dvor and Park Gazela.
Additional information:
Population: around 48.000
Average price per m2 for sale: around 1 762 €
Average price per m2 for rent: around 7.89 €
Schools: 33 (11 primary, 16 secondary, 6 special)
Kindergartens and preschools: 16
Health: 1 Community Health Centre, 5 hospitals, 14 institutes, 29 clinics, 1 polyclinics, 8 centers
Parks: 8
Shopping malls: Zeleni venac shopping mall
Parking zones – Yellow (120 min.), free zone
Parking space – jams, hard to find parking space in the street
If you always wanted to live in one of the oldest parts of the city, and walk through its streets on a daily basis see our offer of apartments in Belgrade, Savski venac.