BW Riviera - The premium building of the most modern architecture
02.09.2022
New build homes
The most luxurious residential complex in the Balkans, "Belgrade Waterfront", will soon receive the premium building "BW Riviera", intended for lovers of a glamorous lifestyle in the heart of the Serbian capital. Located in the first row to the Sava River, "BW Riviera" stands side by side with the tallest building in the region, the "Belgrade Tower", due to the most modern architecture and the most exclusive location, which will offer a spectacular view.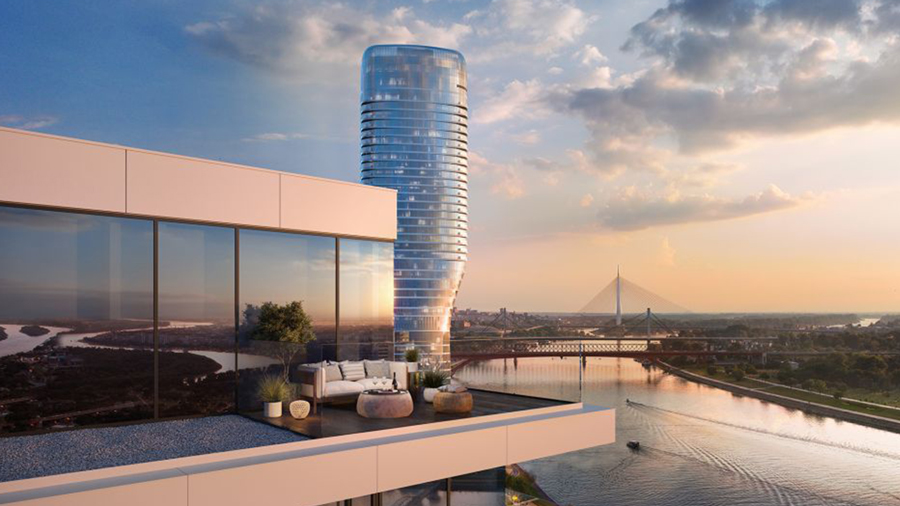 Spacious and luxurious apartments
"Bw Riviera" will have 25 floors and 139 apartments, with a minimum square footage of 120m2, intended for people with refined taste who know how to enjoy a luxurious life. Every room has modern architectural solutions, the interior design of timeless elegance, and high ceilings will make your life elegant and comfortable.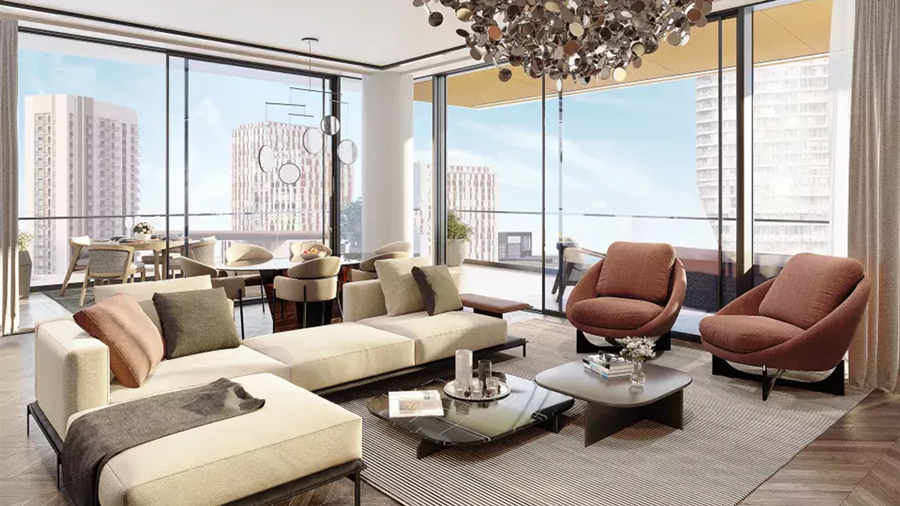 The impressive and unique facade
The unusual design of the terraces and balconies will be the most impressive facade feature of "BW Riviera" due to the large glass surfaces inside the apartments, and the abundance of daylight and fresh air will make life smooth and easy. At the same time, you look at the Sava River from the terrace and drink your afternoon coffee, socializing with friends.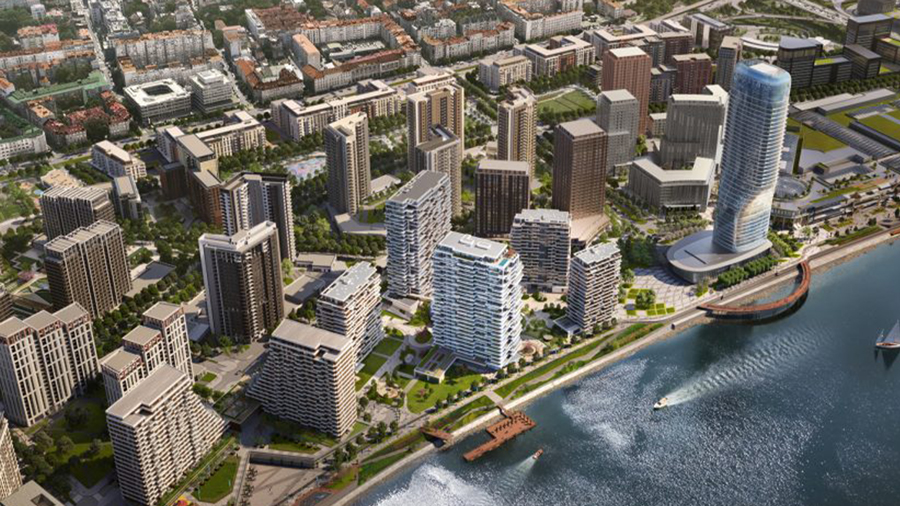 Open and spectacular view
"BW Riviera" was designed to have several apartments on the corners of the building, from which a spectacular open view of the river, the Belgrade Tower, and the panorama of the city or Kalemegdan is possible.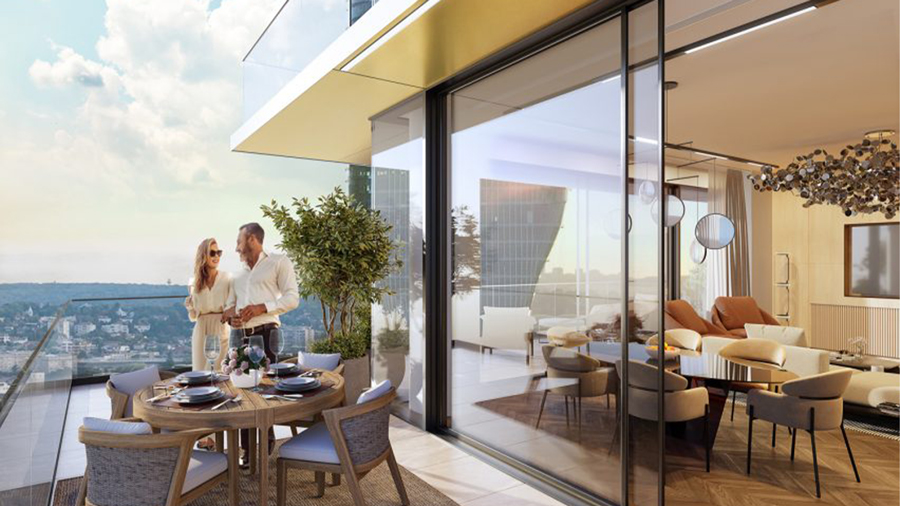 The most modern wellness and spa center
Inside the building is a spacious lobby with a reception and concierge service, a maintenance and security service, and a particular area dedicated to pets.
For the tenants of "BW Riviera" and "BW Perla," there is also a state-of-the-art spa and wellness center where you can relax and enjoy after a tiring and stressful day. Tenants will also have a sauna, swimming pool, massage center, gym, and juice bar for socializing and light conversation.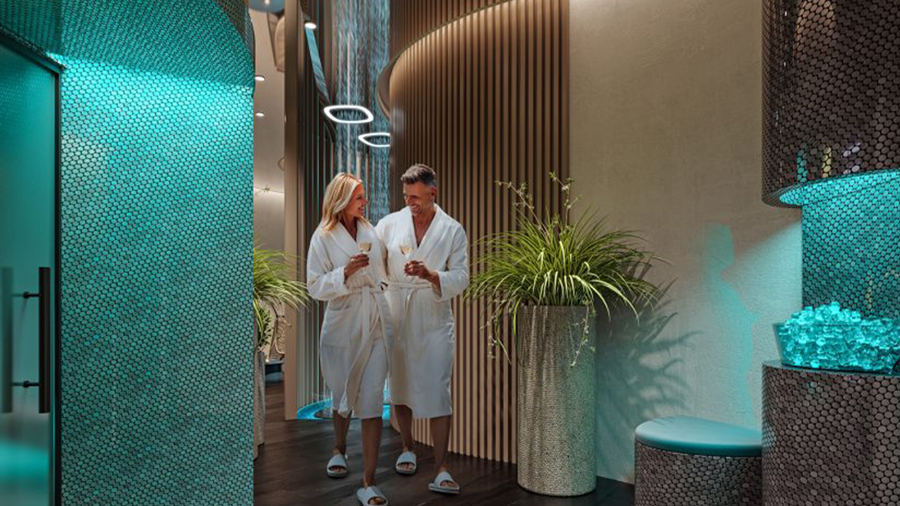 In the immediate vicinity, there are elite buildings such as "BW Perla", "BW Terraces", and "BW W Residences". At the same time, the Gallery, the largest shopping center in the region, is only a few minutes walk away.
Grab the presale prices of apartments
Do you want an apartment in "BW Riviera"? Come on Friday, September 9, from 10 a.m. to 7 p.m. at the BW Sales Center on Sava Promenade for:
Exclusive presale prices for apartments
Availability of all apartment structures and floors
All information in one place
Hurry up and seize the opportunity to buy an apartment in Belgrade on the water at a presale price. Reserve your place as they are limited.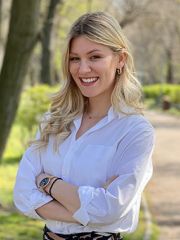 Miljana Veselinovic
PR manager
Carpe diem!