Soon, a new luxury building in Belgrade Waterfront
31.08.2022
New build homes
The long-awaited building in the most luxurious residential complex in the region, "Belgrade Waterfront", will finally welcome its customers. This premium building will find its place on the bank of the Sava River, with direct access to the Sava Promenade, right next to the Belgrade Tower, the new symbol of the capital. The first row to the river and the beautiful view from the spacious terraces will pleasure hedonists and lovers of luxurious, cosmopolitan life.
State of the art - Spa i wellness center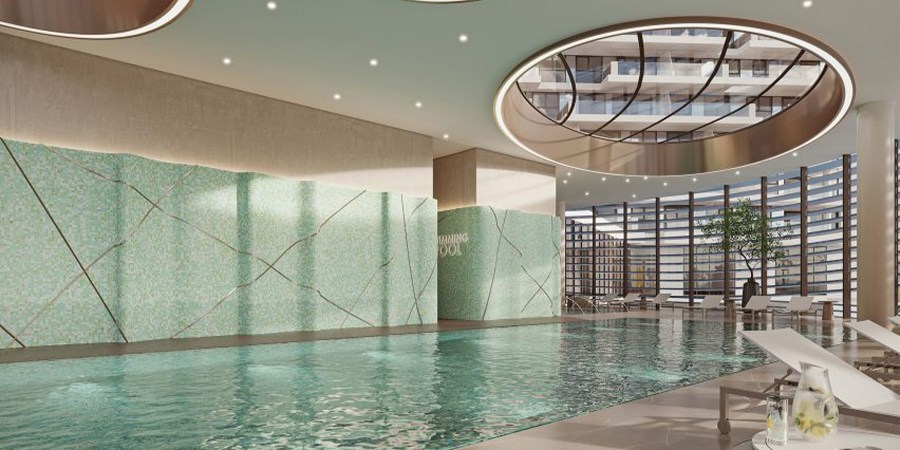 The new premium building will share a state-of-the-art spa and wellness center on two levels with its sister, the luxurious "Perla" building. Due to the large glass areas inside the apartments, the view will be of the river, and absolute relaxation for the body and mind will be possible due to the state-of-the-art spa and wellness center intended only for residents of the BW Riviera and BW Perla buildings. In addition to the sauna, swimming pool, massage center, and gym, tenants will also have a juice bar available for socializing and pleasant conversations.
View of the river from the 25th floor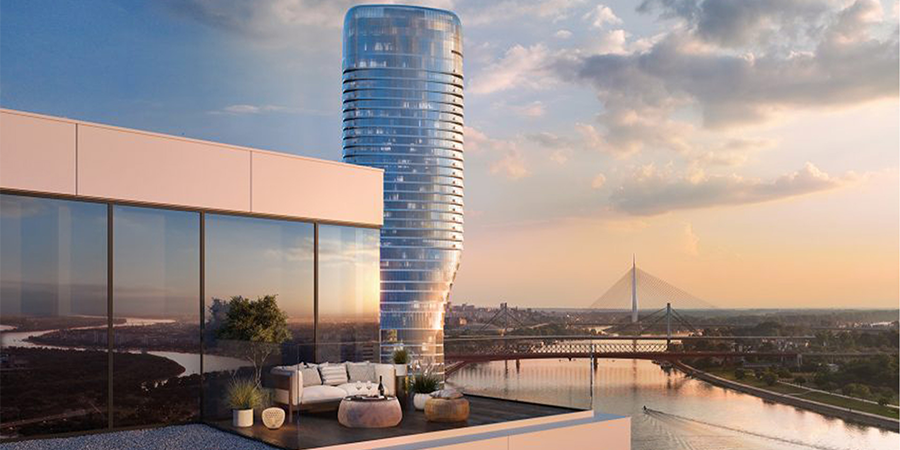 The premium building will have 25 floors and 139 large, comfortable apartments. The minimum apartment will have 120 square meters and two bedrooms. The new construction of the "Belgrade Waterfront" complex is intended for a refined taste for those who love luxurious life and genuine enjoyment.
What you always wanted from life and what you deserve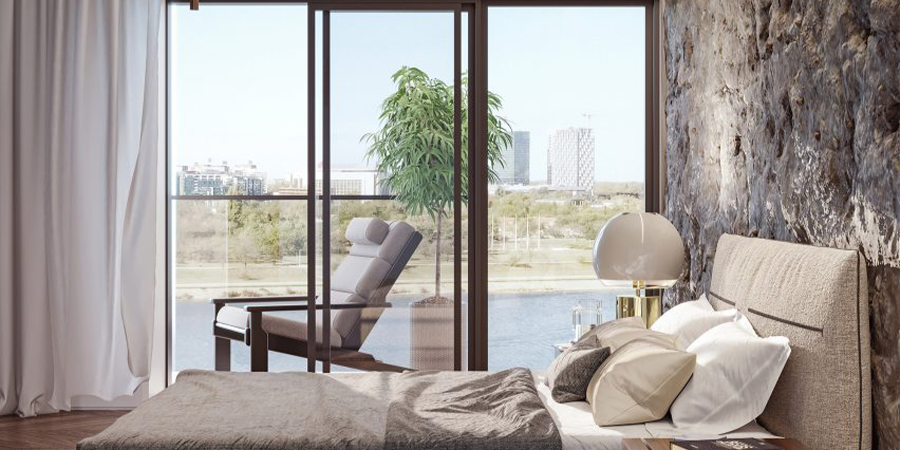 The new building within the Belgrade on the Water complex will have an unusual design and a striking, unique facade. Additional benefits of this luxury complex are modern architecture, comfortable apartments, high ceilings, spacious terraces and balconies of a unique design, an open view of the river, the panorama of the city or Kalemegdan, and the proximity to the town and everything necessary for a beautiful and comfortable life.
Pet-friendly building
Inside the building is a spacious lobby with a reception and concierge service, as well as a maintenance and security service. The entrance to the building will be dedicated to pets, where there will be a separate area for cleaning paws after a walk.
Grab the presale prices of apartments
Do you want an apartment in "Belgrade Waterfront"? Seize the opportunity and buy an apartment on the river bank at the starting price per square meter only during the sale day. Follow us and find out soon all the details about the sale day.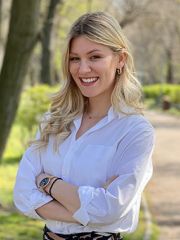 Miljana Veselinovic
PR manager
Carpe diem!