Meet the City Expert team from Novi Sad
06.04.2022
Cityexpert / Events in Novi Sad
Good communication and respect are the keys to a successful business
Real estate is what connects us, not only in Belgrade but also in Novi Sad. Exactly half a decade ago, we decided to expand our business to a city that rightly bears the epithet of a multinational and multicultural metropolis in small. This was proved by the City Expert team from Novi Sad, in which, as they say, there is no higher or lower position, but there is a team of people who are there to help their colleagues, be friends, learn from mistakes and cheerfully share successes.
"The Novi Sad team of experts excels in teamwork. Everyone knows what they are doing and that is why we easily switch when needed. It is very important to know that you can rely on your colleagues ", Julijana Stojanovic begins the conversation, who was the first to join the team and stayed there to help develop and further conquer the real estate market.
As she says, the key to a successful business is a good organization and excellent communication of the Novi Sad team with the management, legal service, and Credit advisor based in Belgrade.
From one person to a team that sells more than 50 properties a month
Julijana adds that there were a lot of challenges at the beginning because there was one office in which she was a member of the both commercial and sales team, but over time, the business started to develop and the team began to expand.
"The arrival of my colleague Tijana Apic and the gradual expansion of the team that proved to be excellent in working with people made me very happy" says Julijana, adding that other colleagues, due to their longest tenure in the company and business seriousness, see her as a "team mom".
Clients from Novi Sad easily accept online business and innovation
The youngest one in the team, Tijanu Apic didn't hold back from showing and proving herself as an excellent publishing agent, someone who is great at working with people and easily introduces them to business and the procedure for renting or buying an apartment.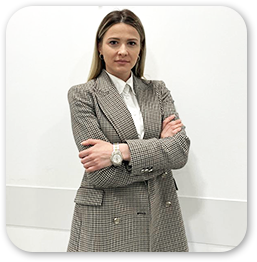 "It is easy to work with customers and tenants because they are open and easily accept innovation. In the beginning, it was a problem to build trust with sellers, but over time we became known for our quality, and many more interested property owners, who highlight the biggest advantage of working with us is that we connect them with really interested buyers because they communicate directly with buyers, are open to negotiate and have full legal support", explains Tijana.
A New development team that sells more than 50% of the apartments in the building
During one year of work of the New development team, more than 30 investors expressed their trust in Vojislav Ristic and Natasa Nikolic, and the fact that they manage to sell up to 50% of apartments in one new building shows that they are doing a great job.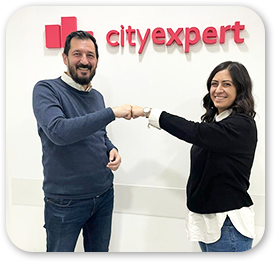 "New construction covers the whole of Novi Sad and cooperation is expanding with investors who are building in suburban places, such as Veternik, Kamenica", Vojislav, adding that the business has expanded to Fruska Gora, Beska, and intends to expand to the rest of Vojvodina.
The advantage of online business is saving time and money
Jelena Kazimirovic and Natasa Nikolic agree that online business makes communication simpler and saves time and money, because they both experienced working in an agency with a traditional way of working.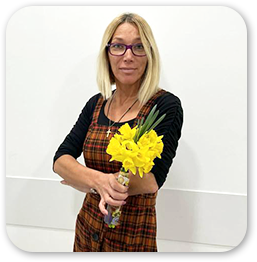 "Online business shortens time, is much cheaper, and is great for clients who orient easily in the online model", says Jelena, adding that the only problem is acquiring an older citizen who has a problem with the online business model, but then the whole team helps with finding, visiting apartments and scheduling so that the client can move into his new home as easily and quickly as possible.
Photographers are here to bring smiles to the office
"Nada Matic", everyone from the office unanimously confirmed that Nada is the one who cheers them up every time she enters the office.
"When she comes and enters the office, there is an immediate party. Nada is the main one in the organization of everything, she gets along well with people and schedules jobs ", concluded the Novi Sad experts.
They add that Nada and Martina Kojic are part of a photographers team which communicates with clients.
"They are people who represent the company because their clients meet them when photographing the property that will be published on the site. They know all the documentation, they know the answer to all the questions and they are always there to help", explains the team.
In the end, the team from Novi Sad points out that the basis of good business in the office and the industry is communication and respect, which, you will conclude, they certainly do not lack.
If you like our team from Novi Sad, there is currently an open position for a real estate sales agent in a New development team. Apply and become a part of the team that is conquering the real estate market in the north of Serbia with hard work and a smile.