A different way to decorate your home for Christmas
06.12.2019
Apartment Decoration
Christmas time is perfect for bringing magic into your living space. After reading this text, maybe you'll get inspired to decorate even the building entrance, handrails, doors, perhaps some tree in your backyard or in front of your building. The holiday spirit is the best thing you can share with your family, neighbors, colleagues… and the whole world. Why not, it's that time of the year!
First, the world news.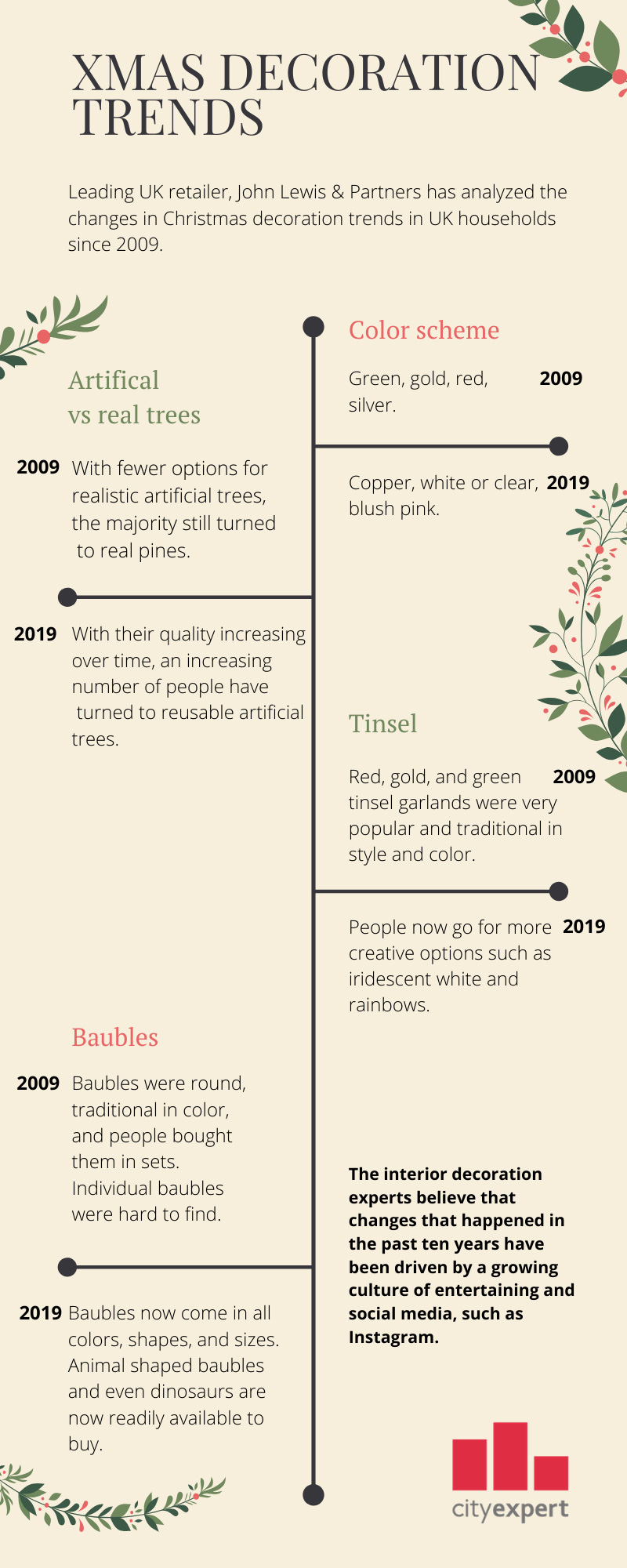 And what are the decorating trends in Serbia in 2019?
Color scheme
All colors are in and all combinations are present: from monochromatic or two-color styles to Christmas trees that look like fireworks od colors and shapes.
Artificial vs real trees
Both. If you ask us, we'll always give advantage to artificial ones. But if you cannot imagine a Xmas without the scent of the real tree, please buy a tree with roots. There are simple rules to follow to make sure your tree survives the hard work. Find a spot away from the heat sources, water it regularly, spray your tree with room temperature water at least once a day and contact Šuma peva after the holidays. They'll give you further instructions on how to prepare your tree for planting. If you don't know where to plant it, they'll find a place in one of Belgrade's schools or kindergartens. It's the best gift you can give your city!
Tinsel
Again, it's up to you and your taste – they are available in all colors and color combinations.
Baubles
Everything goes, the offer is vast. The only thing we're not sure about are dinosaurs, but you can easily make them (If you succeed in persuading your kid to give you his toys, so you can paint them in festive colors and place them on the tree.)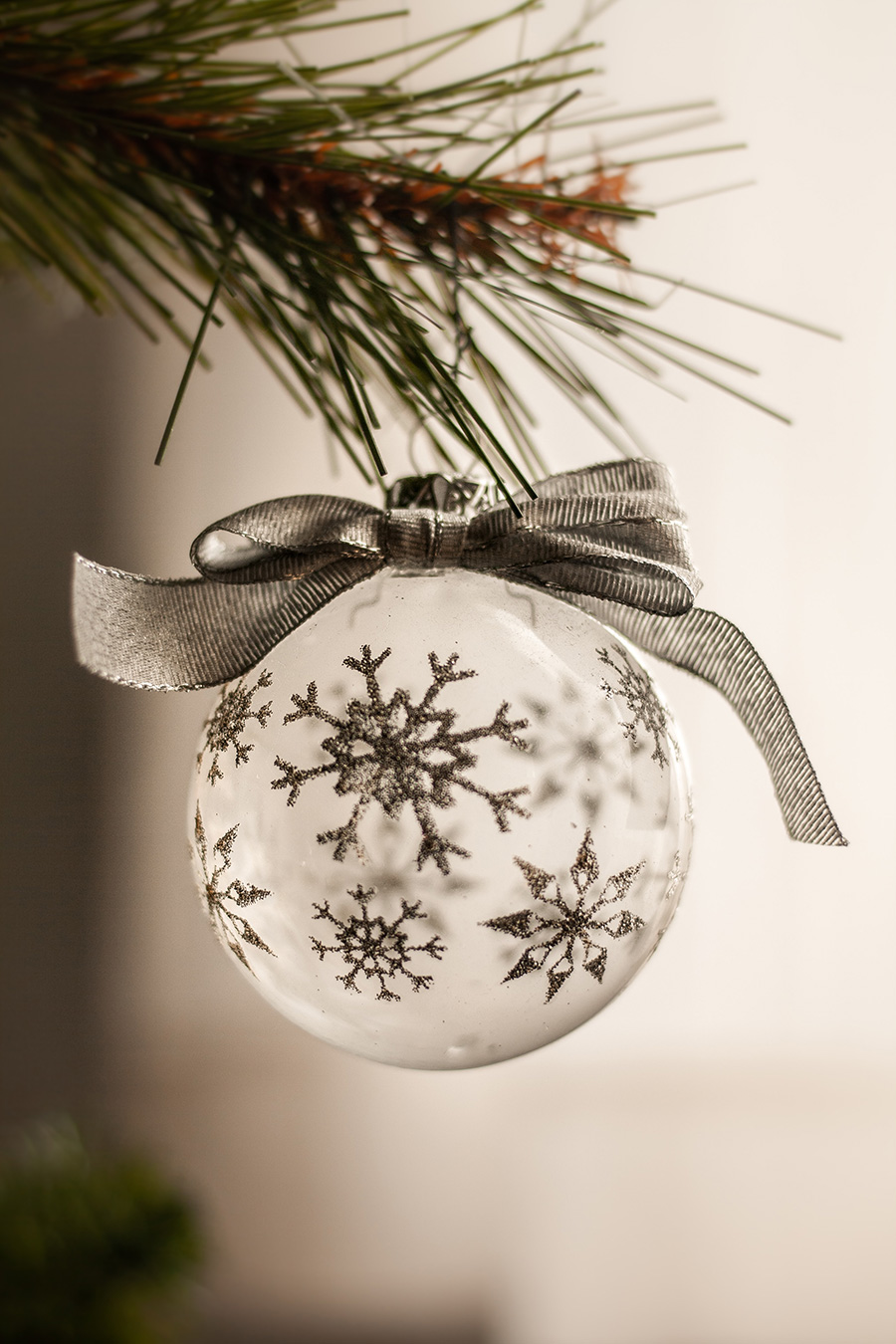 What do professionals say?
Domestic interior decorators advise using white, pink, and beige for Christmas decoration 2019/2020. Trends in interior decorating are ecology and minimalism, with styles that are in fashion: Modern farmhouse, Scandinavian, and Boho. The most wanted ornaments are deer figurines, gnomes, and The Nutcracker.
Everything can be bought, but we believe the decorations you make by yourselves are always better and have a greater sentimental value than the ones bought in the store. And DIY ornaments are a perfect fit for season's trends, ecology and minimalism. So take a look at our suggestions.
1. Dried citrus fruit ornaments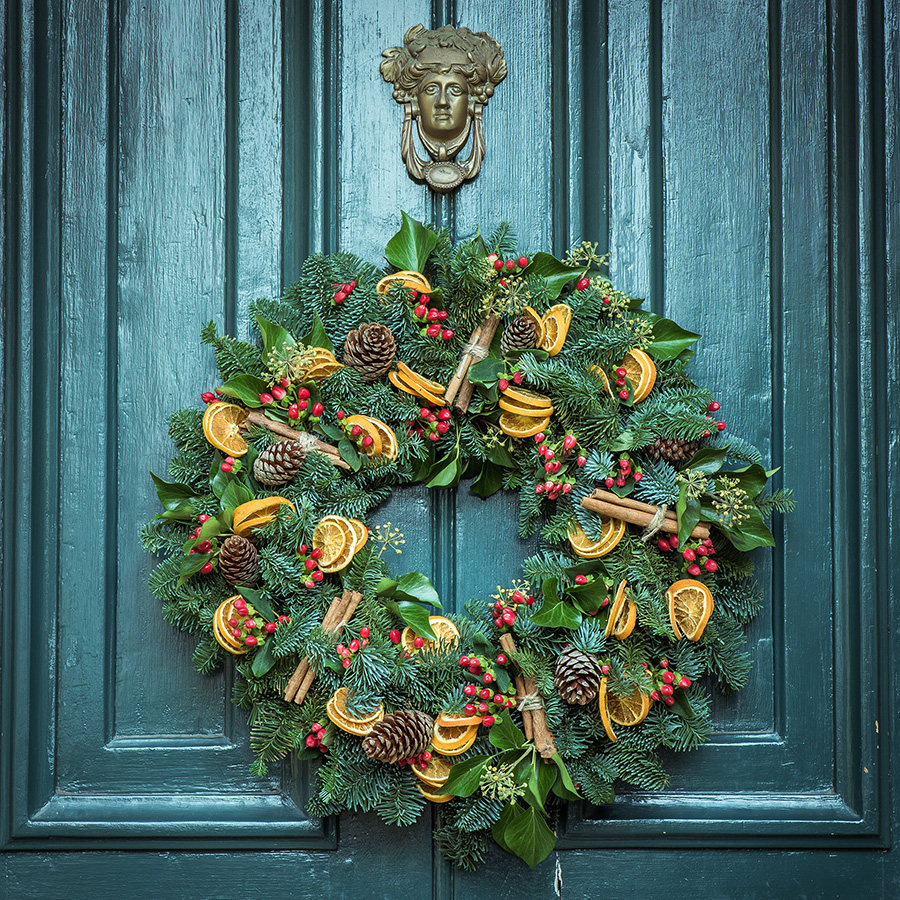 Can you imagine the scent of this wreath! It is made with the wire or wood construction, decorated with twigs, leaves, pinecones, cinnamon sticks, and dried citrus fruits.
…or you can make a festive garland with citrus fruits, or Xmas tree ornaments.
You'll need lemon, oranges, parchment paper.
1. Turn the oven on 120° Celsius, or 250° F.
2. Cut the fruit on one-quarter of an inch pieces.
3. Dry excessive liquid with paper towels.
4. Bake them in the oven for 3hrs approximately. To be on the safe side, turn them over after an hour and a half in the oven.
5. Cut the holes in the fruit for a string.
2. Decorate the tree with paper letter garland
This unusual decoration can make a great impression. Buy some harder type of paper and cut the letters out. Then glue them to a string, and instead of putting them on the wall, like "Happy birthday" sign, wrap them around your tree. Your Xmas tree can wish "Merry Christmas and Happy New Year," or it can be decorated with names of all family members.
3. Real wooden tree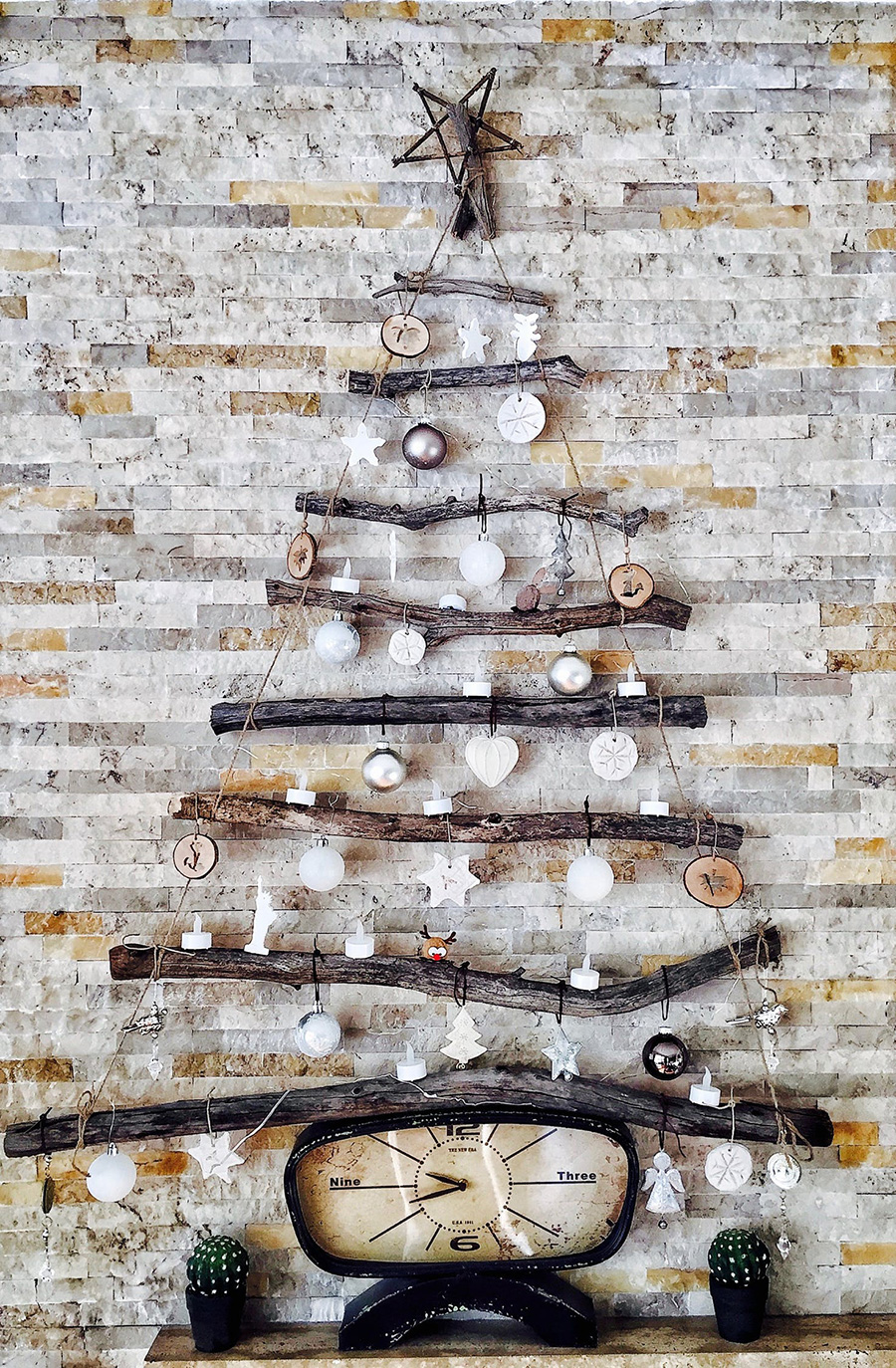 Skip the dilemma about "real tree vs artificial" and make your own wooden tree! The internet is full of ideas, and you can choose between 2D or a 3D tree made from sticks, strips, or palettes… whatever you want, it'll be spectacular, ecological, and yours, therefore original.
4. Christmas cards
They are not decorative elements but are crucial for transferring a season's spirit. Let your imagination run free and make the original Christmas cards. You can be creative as much as you'd like, try to cut out words from the newspaper, make collages, you can even photograph them, and then print a photo… just make sure not to forget the glitter. Just imagine someone you love receiving your unique Xmas card!
We hope you'll enjoy decorating your home for Christmas. And if you don't have an apartment yet, enjoy our offer of apartments available for decorating!