Apartments for sale Novi Sad
13.06.2019
Cityexpert
This year we noticed a significant increase in the number of apartments and houses for sale in Novi Sad. Low-interest rates and affordable mortgage loans turned long term renters into prospective buyers. However, that profoundly affected the price. Apartments are now more expensive than the last couple of years, but it's still possible to find a nice apartment in if you know where to look. That's why we pulled out top 5 apartments for sale in Novi Sad. Take a virtual tour and book a viewing with just one click.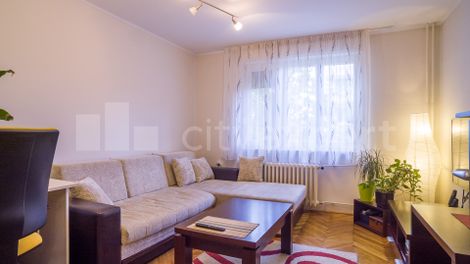 This apartment is ideal for families and young couples. It's modern, tidy and spacious. It has everything one needs for comfortable living. It's sold in original condition. It's a two bedroom apartment with a big living room, kitchen and a big balcony with a beautiful view. Kitchen elements and furniture are included in the price, and the entire apartment is in excellent condition . The flat has a central radiator heating system.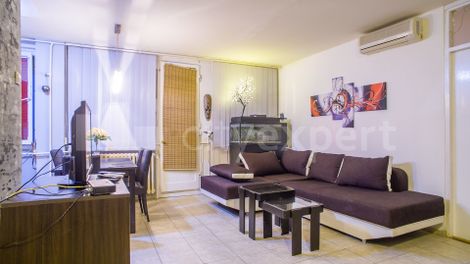 A new apartment in the old building! This two and a half bedroom apartment in Liman, on the boulevard of Cara Lazara, is fully renovated. Bathroom, kitchen and all windows have been completely renovated, redesigned, and refurbished. The apartment is located on eight floors and has a balcony with a gorgeous view. Inside there is a spacious living room with a kitchen and two smaller bedrooms. The parking is available in the free zone. New owners will also have access to extra storage space in the basement.
This apartment with parking space from 2006 is on sale, and the price is quite attractive! It has a large living room, separated kitchen, bedroom, and a bathroom. The apartment is an excellent condition, has PVC windows and central radiator heating. There is an option of selling kitchen elements and furniturre. This is a modern place designed for young couples and those who want comfortable living at a great location.
If you are looking for an apartment in which you can move in straight away, then this renovated duplex in Podbara is perfect for you. The most significant advantage of this apartment is that it has story gas heating, which is a cost-effective and powerful way to have heating in the entire apartment. All installations have been replaced with the new ones, as well as kitchen and bathroom elements and windows.
This apartment has a unique charm because it combines classic interior with rustic aesthetics, and that's why it's warm and cozy. We can already picture a small family here celebrating birthdays, Christmas and dinner parties.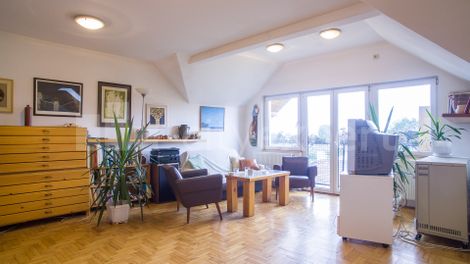 This spacious family apartment with central radiator heating, in a 2009 building is for sale. Price per square meter is 581€. This apartment has a large living room, dining area, a balcony, kitchen, toilet, bathroom, and bedroom. If you take a second to look at the floor plan, you will see that all family members will have enough room and privacy.
If you found your ideal apartment, then book a viewing with just one click. You can book viewings on the property page by choosing a date and time. If you are not registered as a user on the website, you need to register, and the system will then send your viewing request.
With photos, video, and 360 views, you will have a chance to take a look at every detail of the apartment. We checked all the documentation before we published apartments on our website so that we could help you quickly buy a property.